Milwaukee boy with Down syndrome fights cancer
MILWAUKEE — On the outside, the Kallenberger's look like your typical family.
There's Joe, Melinda and their two boys, Hugo and Rhett. The past four years haven't been the easiest for the family of four, but one thing stays constant, and that's their positivity. 
Their youngest, six-year-old Rhett Kallenberger, has been a fighter since he was born. When Melinda Kallenberger was pregnant, a prediagnosis confirmed he had Down syndrome. She was told there's a chance he could be born with a heart condition and to be prepared for him to have open heart surgery. 
"Children with Down syndrome are at a higher risk with having heart conditions," said Melinda Kallenberger.
When he was born, his heart was pumping blood through his body well, which meant he didn't need surgery and he was able to go home. Six months later, he was diagnosed with Tetralogy of Fallot. He underwent surgery and recovered well.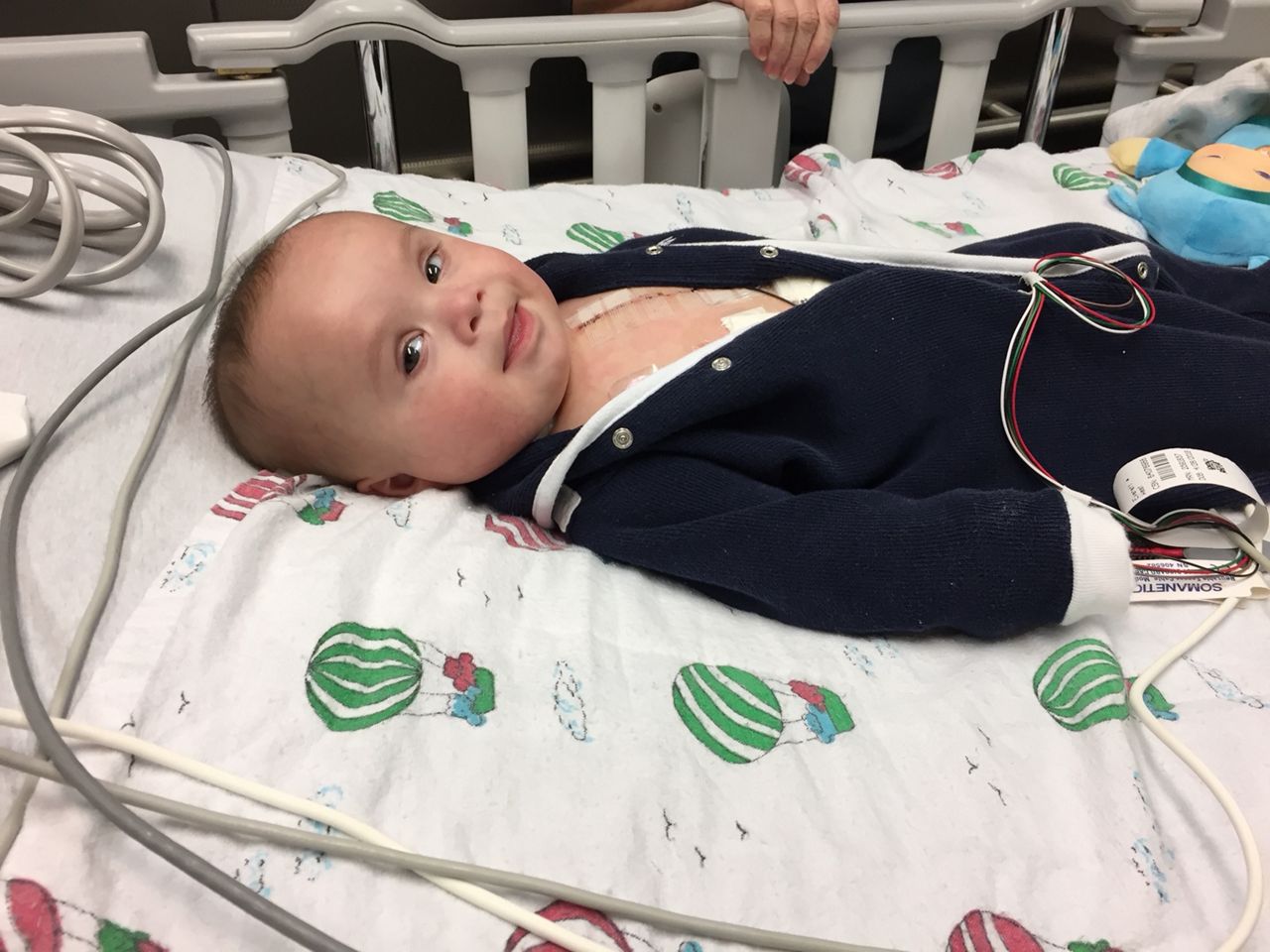 "They told us he'd probably be in the hospital for two weeks recovering, but he was home in five days," said Melinda Kallenberger. "He did really well."
Rhett Kallenberger grew into a playful and empathetic young boy, marching to the beat of his own drum. When he turned three-years-old, he began school. Melinda Kallenberger said he was doing great in his classroom as he learned new things and built new friendships.
"He was tons of fun," she said. "Getting into trouble. Having all of these playdates. Getting involved in different organization in the community."
She said things seemed off one night before bed when he was four-years-old. He wouldn't move his arm when she was trying to change his shirt. She said he screamed every time she tried to move it.
"We thought he was playing us," Joe Kallenberger said. "He was a toddler. He often would give us a hard time if he was in the mood."
Melinda Kallenberger brought him to urgent care and x-rays showed nothing unusual. His pediatrician thought maybe an infection, so Rhett Kallenberger went in for blood work. The tests came back quickly, and she received a call from his pediatrician not long after.
"Melinda, I'm so sorry to do this to you over the phone, but I have to tell you Rhett has Leukemia," she recalled.
She said the news flipped their lives upside down. His pediatrician said Rhett Kallenberger needed to get to the hospital to begin testing. He was in the hospital for nearly 95 days to reduce the risk of infection and manage the side effects of the medication because of his Down syndrome, plus the pandemic.
He was diagnosed with B-Cell Acute Lymphoblastic Leukemia. He began chemotherapy treatments and suffered from the side effects.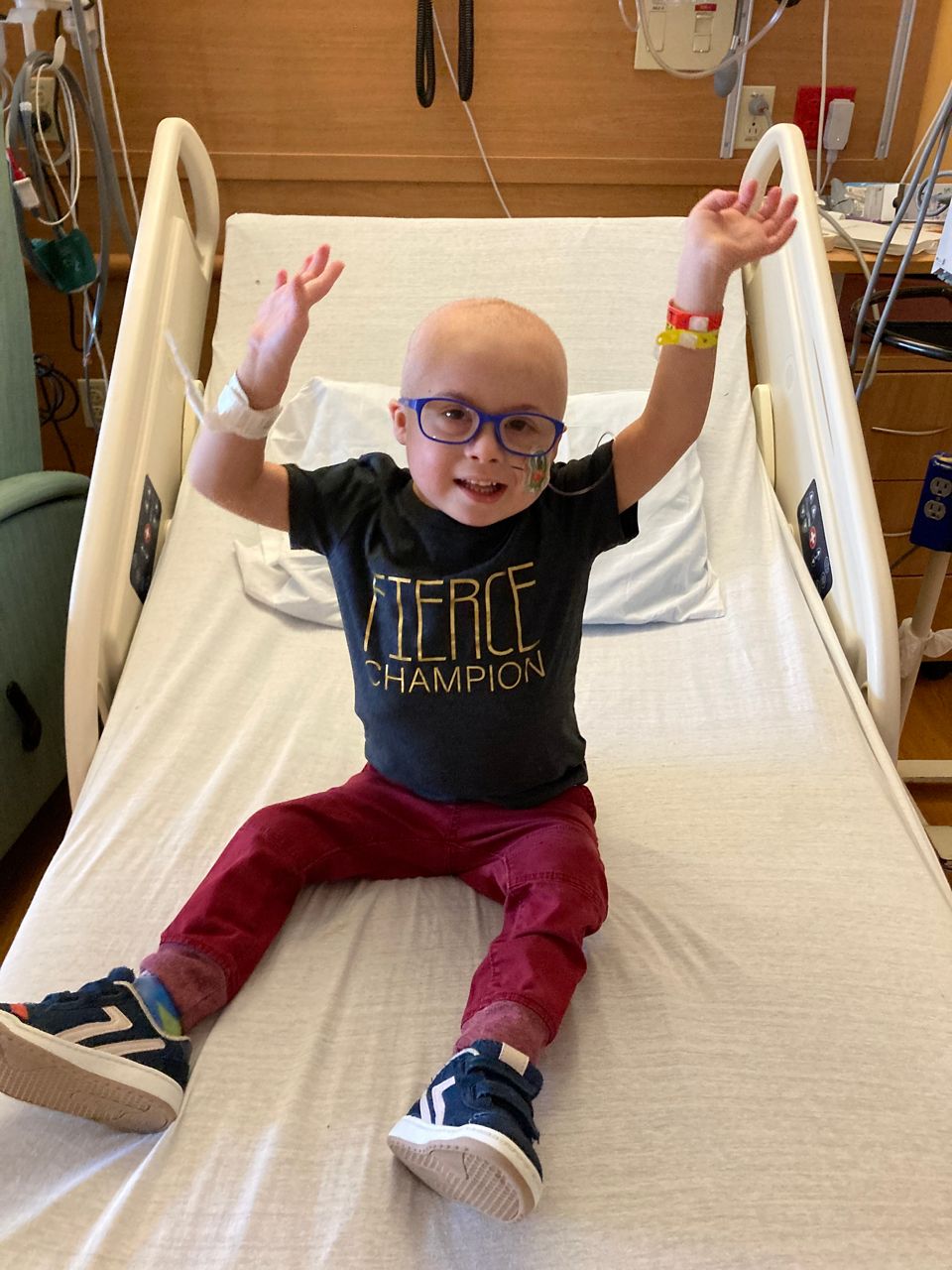 "His body wasn't producing sodium, so he couldn't drink water," said Melinda Kallenberger. "He could only have 10 ounces of water a day. He lost the skin on the bottom of his feet. He had to have a catheter. His bladder stopped working."
Rhett Kallenberger's treatment includes two and a half years of chemotherapy, which he has nine months left. His oncologist said there's an 87% chance of him not relapsing once he's completed treatment.
"We're optimistic that he's going to finish this and move on with his life," Melinda Kallenberger said.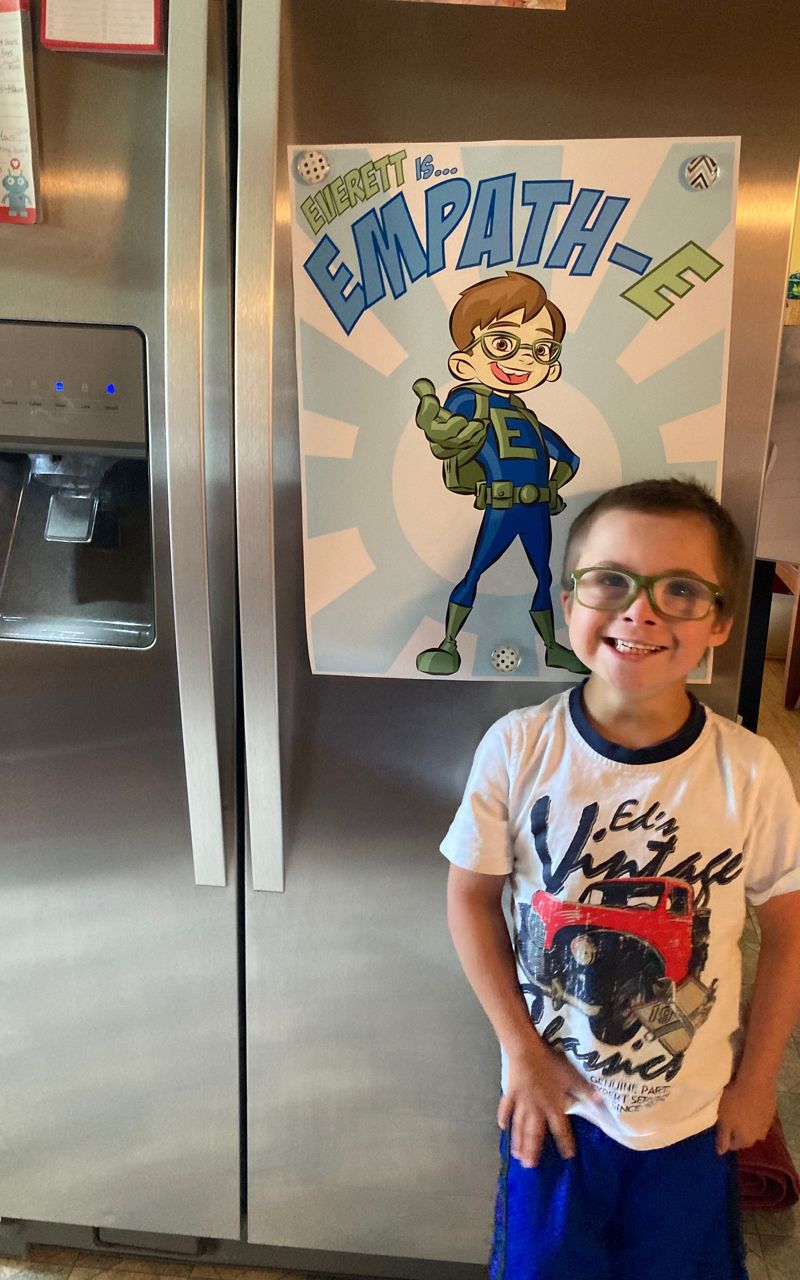 Besides his treatments, life is somewhat back to normal for the Kallenberger's. They even have a family vacation coming up.
Rhett Kallenberger continues to keep his mom, dad and even brother on their toes with his dinosaur roars and his contagious smile, which reminds them there will be an end to this difficult journey.
On Saturday, there will be a benefit motorcycle ride sponsored by The Rocking Revs Bike Blessings for Childhood Cancer. All proceeds will go towards the Kallenberger family.
For more information, visit the post below.