Royals, MJ Melendez bond with young cancer patient
Royals, MJ Melendez bond with young cancer patient
","providerName":"Instagram","providerUrl":"https://www.instagram.com/","type":"rich","width":658,"__typename":"ExternalEmbedContent"},"$ROOT_QUERY.getForgeContentBySlug({\"locale\":\"en-us\",\"slug\":\"royals-mj-melendez-bond-with-young-cancer-patient\",\"type\":\"story\"}).parts.6″:{"data":{"type":"id","generated":true,"id":"$ROOT_QUERY.getForgeContentBySlug({\"locale\":\"en-us\",\"slug\":\"royals-mj-melendez-bond-with-young-cancer-patient\",\"type\":\"story\"}).parts.6.data","typename":"ExternalEmbedContent"},"type":"oembed","__typename":"ExternalEmbed"},"$ROOT_QUERY.getForgeContentBySlug({\"locale\":\"en-us\",\"slug\":\"royals-mj-melendez-bond-with-young-cancer-patient\",\"type\":\"story\"}).parts.7″:{"content":"A few days after Kolby's trip to Kansas City, he and his family went to Philadelphia f or treatment, one of two cities that was offering CAR T-Cell Therapy, a new approach to cancer treatment that uses the body's own immune cells to kill off cancer cells. It's relatively new for children, so the Gables didn't know what to expect.\n\n"They told us it would be serious," Shaun said. "But what other option do you have? With his cancer, we had to do something."\n\nThroughout the five-week treatment process, Kolby's Royals jersey hung on the wall of his hospital room. Shaun updated the Royals, all the way up to Friday, when Kolby's remission quickly made its way through the front office down to the clubhouse.\n\n"It doesn't matter who you are, everyone has a story," Rosa said. "Everyone is going through something. And unfortunately for Kolby, he's going through something that nobody should have to go through ever in their life, let alone at a young age. We have a great group of guys that recognize that this is bigger than baseball. To be able to see our guys step up is very special."","type":"markdown","__typename":"Markdown"},"$ROOT_QUERY.getForgeContentBySlug({\"locale\":\"en-us\",\"slug\":\"royals-mj-melendez-bond-with-young-cancer-patient\",\"type\":\"story\"}).tags.0.data":{"__typename":"UnsupportedTagType"},"$ROOT_QUERY.getForgeContentBySlug({\"locale\":\"en-us\",\"slug\":\"royals-mj-melendez-bond-with-young-cancer-patient\",\"type\":\"story\"}).tags.0″:{"data":{"type":"id","generated":true,"id":"$ROOT_QUERY.getForgeContentBySlug({\"locale\":\"en-us\",\"slug\":\"royals-mj-melendez-bond-with-young-cancer-patient\",\"type\":\"story\"}).tags.0.data","typename":"UnsupportedTagType"},"externalSourceName":null,"slug":"storytype-article","title":"Article","type":"article","__typename":"Tag"},"$ROOT_QUERY.getForgeContentBySlug({\"locale\":\"en-u s\",\"slug\":\"royals-mj-melendez-bond-with-young-cancer-patient\",\"type\":\"story\"}).tags.1.data":{"__typename":"UnsupportedTagType"},"$ROOT_QUERY.getForgeContentBySlug({\"locale\":\"en-us\",\"slug\":\"royals-mj-melendez-bond-with-young-cancer-patient\",\"type\":\"story\"}).tags.1″:{"data":{"type":"id","generated":true,"id":"$ROOT_QUERY.getForgeContentBySlug({\"locale\":\"en-us\",\"slug\":\"royals-mj-melendez-bond-with-young-cancer-patient\",\"type\":\"story\"}).tags.1.data","typename":"UnsupportedTagType"},"externalSourceName":"customentity.contributor","slug":"anne-rogers","title":"Anne Rogers","type":"contributor","__typename":"Tag"},"Team:118″:{"id":"118″,"__typename":"Team"},"$ROOT_QUERY.getForgeContentBySlug({\"locale\":\"en-us\",\"slug\":\"royals-mj-melendez-bond-with-young-cancer-patient \",\"type\":\"story\"}).tags.2″:{"data":{"type":"id","generated":false,"id":"Team:118″,"typename":"Team"},"externalSourceName":"team","slug":"teamid-118″,"title":"Kansas City Royals","type":"team","__typename":"Tag"},"Player:669004″:{"id":"669004″,"__typename":"Player"},"$ROOT_QUERY.getForgeContentBySlug({\"locale\":\"en-us\",\"slug\":\"royals-mj-melendez-bond-with-young-cancer-patient\",\"type\":\"story\"}).tags.3″:{"data":{"type":"id","generated":false,"id":"Player:669004″,"typename":"Player"},"externalSourceName":"player","slug":"playerid-669004″,"title":"MJ Melendez","type":"player","__typename":"Tag"},"$ROOT_QUERY.getForgeContentBySlug({\"locale\":\"en-us\",\"slug\":\"royals-mj-melendez-bond-with-young-cancer-patient\",\"type\":\"story\"}).tags.4.data� ��:{"__typename":"UnsupportedTagType"},"$ROOT_QUERY.getForgeContentBySlug({\"locale\":\"en-us\",\"slug\":\"royals-mj-melendez-bond-with-young-cancer-patient\",\"type\":\"story\"}).tags.4″:{"data":{"type":"id","generated":true,"id":"$ROOT_QUERY.getForgeContentBySlug({\"locale\":\"en-us\",\"slug\":\"royals-mj-melendez-bond-with-young-cancer-patient\",\"type\":\"story\"}).tags.4.data","typename":"UnsupportedTagType"},"externalSourceName":"taxonomy","slug":"apple-news","title":"Apple News","type":"taxonomy","__typename":"Tag"}},"appConfig":{"graphqlServiceUrl":"https://content-service.mlb.com"},"appState":{"adDomain":"mlb.mlb","appId":"","basePath":"news","club":"mlb","contentfulProperties":{"organismHeadlineFont":null,"urlLogo":null,"favicon":null,"headerMastheadTagline":null,"headerPrim aryLogo":null,"headerMastheadTaglineContainerWidth":"512px","headerMastheadTaglineContainerHeight":"56px","organismLogoVersion":"caplogo","organismLogoStyle":"light","headerMastheadLogoVersion":"cap","headerMastheadLogoStyle":"dark","footerLogoVersion":"primary","footerLogoStyle":"dark","headlineTextTransform":"none","headlineFontFamily":null,"headlineFontFamilySizeMultiplier":1,"articleVideoAutoPlay":true,"articleVideoAutoPlaySound":false,"__typename":"CF_WebProperties"},"contentfulPalette":{"headerNavigationBackgroundColor":"#041E42″,"headerNavigationTextColor":"#ffffff","headerNavigationTextColorHover":"#ffffff","headerNavigationBorderColor":"#057AFF","headerMastheadBackgroundColor":"#002D72″,"buttonSpotlightBackgroundColor":"#333333″,"buttonSpotlightBackgroundColorHover":"lighten","buttonSpotlightTextColor":"#ffffff� �,"buttonSpotlightTextColorHover":"#ffffff","footerBackgroundColor":"#333″,"footerBorderColor":"#f3f3f3″,"footerLinkColorActive":"#fff","footerLinkColor":"#ffffff","footerLinkColorHover":"#147CD1″,"footerTextColor":"#d2d2d2″,"__typename":"CF_Palette"},"contextUrlPrefix":"","env":"production","footerState":{"clubId":"mlb","deviceProperties":{},"footerData":{"instanceId":"db2f8fb2-78c8-4d3c-a328-9e91c349dfee","name":"global-footer","variables":[],"menuItems":[{"itemId":"aec375d3-3afa-4491-ab28-60b736f38982″,"text":"Terms of Use","properties":{"link":"/official-information/terms-of-use","target":"_blank"},"menuItems":[]},{"itemId":"debe8dbf-de27-4eae-b7ec-adae43fc4642″,"text":"Privacy Policy","properties":{"link":"/official-information/privacy-policy"},"menuItems":[]},{"itemId":"345a1847 -cac1-43a4-91bf-70c21ecee681″,"text":"Legal Notices","properties":{"link":"/official-information/legal-notices"},"menuItems":[]},{"itemId":"34014aad-1069-4bba-b22e-4b287a4f7df1″,"text":"Contact Us","properties":{"link":"/official-information/contact"},"menuItems":[]},{"itemId":"65e06970-7f8e-4328-ad82-9d90df0f3e87″,"text":"Do Not Sell My Personal Data","properties":{"link":"https://privacyportal.onetrust.com/webform/53a301ae-6882-46f9-af93-24f64f792aee/3251a424-8286-4725-9313-603f12c85a49″,"target":"_blank"},"menuItems":[]},{"itemId":"dd307e97-49c6-4f80-aff3-89a59696fb80″,"text":"Official Information","properties":{},"menuItems":[{"itemId":"bdf571d3-e8bb-403b-bb5f-7f28a7127c74″,"text":"Official Info","properties":{"link":"/official-information"},"menuItems":[]},{"itemId":"ecfd4d42-aa8d-4872-80a5-869c6b493018″,"text":" About MLB","properties":{"link":"/official-information/about-mlb"},"menuItems":[]},{"itemId":"bb62de22-5c84-4cab-b9fb-5429ea9d647c","text":"Team Information","properties":{"link":"https://www.mlb.com/team"},"menuItems":[]},{"itemId":"7cc37e2a-667c-4405-bd1f-87ad88bc4d9e","text":"Official Rules","properties":{"link":"https://img.mlbstatic.com/mlb-images/image/upload/mlb/atcjzj9j7wrgvsm8wnjq.pdf"},"menuItems":[]},{"itemId":"e658056b-608b-4eee-a04a-43772f9e6bb4″,"text":"Replay Review Regulations","properties":{"link":"/glossary/rules/replay-review"},"menuItems":[]},{"itemId":"d1ffda83-f016-4ba6-8f32-7cc7ce787a9c","text":"Umpires","properties":{"link":"/official-information/umpires"},"menuItems":[]},{"itemId":"23dde9d7-6aba-4bec-a449-b1b4d5a5767c","text":"Advertise with Us","properties":{"link":"/sponsorship"},"me nuItems":[]},{"itemId":"bd193214-b4a4-4c4d-965e-1a55cdc2e0fb","text":"Press Releases","properties":{"link":"/news/topic/mlb-press-releases"},"menuItems":[]}]},{"itemId":"7a60a8fc-0c3c-4c87-b04b-2b57b6c9894c","text":"Help/Contact Us","properties":{},"menuItems":[{"itemId":"efb27376-accc-4ca4-9017-c3309ee122d3″,"text":"Accessibility Information","properties":{"link":"/official-information/accessibility"},"menuItems":[]},{"itemId":"cf3490fc-f093-4457-99a7-d2bc3f4d4cef","text":"Auctions Customer Service","properties":{"link":"http://auctions.mlb.com/iSynApp/manageUserEmail!showEmailContactUsForm.action?sid=1101001″},"menuItems":[]},{"itemId":"c6867706-11b7-4634-a78e-b5d513948f43″,"text":"Harassment Policy","properties":{"link":"/official-information/harassment-policy"},"menuItems":[]},{"itemId":"0e3932c9-beec-43f2-b712-66879a51ab 63″,"text":"Help/Contact Us","properties":{"link":"/official-information/contact"},"menuItems":[]},{"itemId":"6d4ebef1-3168-4b79-a237-9f36931d3a2c","text":"MLB App FAQs","properties":{"link":"/apps/mlb-app/faq-apple"},"menuItems":[]},{"itemId":"4b3c6ee8-d4ae-4265-a7e7-7e5bea8cde28″,"text":"MLB.com Account Information","properties":{"link":"/official-information/faqs"},"menuItems":[]},{"itemId":"4d33a7c1-38d5-4b3b-a999-53377f55738d","text":"MLB.TV Help Center","properties":{"link":"https://www.mlb.com/live-stream-games/help-center"},"menuItems":[]},{"itemId":"36f01834-7979-4a42-aa12-52439c2e320b","text":"Shop Help","properties":{"link":"https://www.mlbshop.com/customer-help-desk/hd-1″},"menuItems":[]},{"itemId":"bb6e7a31-4b7d-4e49-8c2e-00dda9e237ab","text":"Ticket Information","properties":{"link":"/officia l-information/ticket-faqs"},"menuItems":[]}]},{"itemId":"6ca8b189-8c54-428f-9f79-3c357ef18469″,"text":"More MLB Sites & Affiliates","properties":{},"menuItems":[{"itemId":"becc9309-94fc-491b-ad15-45f7c17f85a9″,"text":"MLB Players Alumni Association","properties":{"link":"/mlbpaa","target":""},"menuItems":[]},{"itemId":"9ff49c09-8a0d-41e6-b8b0-14f37f8e7f52″,"text":"MLB Players Association","properties":{"link":"http://www.mlbplayers.com/"},"menuItems":[]},{"itemId":"022ec2ca-bb20-4543-9cdc-95ba3a4443ca","text":"Minor League Baseball","properties":{"link":"https://www.milb.com/"},"menuItems":[]},{"itemId":"c6f9948e-3521-4788-83ed-b568f39e86aa","text":"MLB Network","properties":{"link":"https://www.mlb.com/network"},"menuItems":[]},{"itemId":"de2ea389-0a29-4600-8048-b4261916183d","text":"Baseball Assistan ce Team","properties":{"link":"/baseball-assistance-team"},"menuItems":[]},{"itemId":"6a47c1d6-35aa-4028-9825-7cfc34a3ea40″,"text":"Player Resource Center","properties":{"link":"/player-resource-center"},"menuItems":[]},{"itemId":"75f0b763-612d-4557-ae38-227fb5b3b7f1″,"text":"Tickets.com","properties":{"link":"http://www.tickets.com/"},"menuItems":[]},{"itemId":"cb410dd4-4ace-4b5b-be3e-4ae6d60cd20f","text":"YES Network","properties":{"link":"https://www.yesnetwork.com/"},"menuItems":[]},{"itemId":"5c8f6196-a4d5-4ed5-b830-189580691d3e","text":"Australian Baseball League","properties":{"link":"https://theabl.com.au/"},"menuItems":[]},{"itemId":"ab6fc805-0bb7-439b-8c3c-92c61b035387″,"text":"World Baseball Classic","properties":{"link":"https://www.worldbaseballclassic.com/"},"menuItems":[]},{"itemId":"e21 8ed4d-89f9-4f7d-87e7-c05a3559cd74″,"text":"sabr.org","properties":{"link":"http://sabr.org/"},"menuItems":[]},{"itemId":"158a95a6-bd4f-4654-b57f-465d3c356a55″,"text":"College Baseball Hall of Fame","properties":{"link":"https://www.mlb.com/college-baseball-hall-of-fame"},"menuItems":[]},{"itemId":"2e494e91-a92e-4763-b89b-7944f37b1b3f","text":"Golden Spike Award","properties":{"link":"https://www.usabaseball.com/golden-spikes-award"},"menuItems":[]},{"itemId":"ccd9020d-c619-45d2-bc1f-ef80ae2cd651″,"text":"USA Baseball","properties":{"link":"https://www.usabaseball.com"},"menuItems":[]},{"itemId":"75512a93-d52d-4d71-a6d3-70d6b44dfa0f","text":"LasMayores.com","properties":{"link":"https://www.mlb.com/es"},"menuItems":[]},{"itemId":"3b7bbad3-1ed5-468d-8703-205519315e04″,"text":"MLBCommunity.org","properties":{"lin k":"/mlb-community"},"menuItems":[]},{"itemId":"f8058121-3606-4ff2-be8a-d1a3d47642db","text":"AllStarGame.com","properties":{"link":"/all-star"},"menuItems":[]},{"itemId":"a624b4e5-c8d8-44b9-9084-7522ed0cee59″,"text":"MLB.com/Kids","properties":{"link":"https://www.mlb.com/fans/kids"},"menuItems":[]},{"itemId":"43c6bc47-f7d9-445a-85a1-10b3cdc02ee0″,"text":"MLB Photostore","properties":{"link":"https://photostore.mlb.com/","visible":"false"},"menuItems":[]},{"itemId":"c574a4a2-45ec-47fe-8ca3-b5b99d1cb443″,"text":"PlayBall.org","properties":{"link":"https://www.playball.org"},"menuItems":[]},{"itemId":"517cf98f-063c-486a-a725-5380e1ae063f","text":"MLB Educators","properties":{"link":"/mlb-educators"},"menuItems":[]}]},{"itemId":"e3a86593-6da0-4d00-a512-0b8c78c9b8a5″,"text":"Careers","properti es":{"link":""},"menuItems":[{"itemId":"35caab61-51c7-4b17-a9b8-e9ecd201058a","text":"Careers Home","properties":{"link":"/careers/home"},"menuItems":[]}]}]},"headerData":{"instanceId":"fbde1dcd-c837-4740-991c-1087d1db26d1″,"name":"global-nav","variables":[],"menuItems":[{"itemId":"tickets","text":"Tickets","properties":{"link":"https://www.mlb.com/tickets","customProperties":"align:right;"},"menuItems":[{"itemId":"9ded5035-6394-4a4d-b0b4-8e966a524cbe","text":"Tickets Hub","properties":{"link":"http://mlb.com/tickets?top-nav-dropdown"},"menuItems":[]},{"itemId":"b2956670-29de-4eb5-94db-7cbeecfb987f","text":"All-Star Tickets","properties":{"link":"https://www.mlb.com/all-star/tickets?top-nav-dropdown"},"menuItems":[]},{"itemId":"020f5910-a69a-443a-b5a3-37b7664d8a4f","text":"Spring Training",� �properties":{"link":"/tickets/spring-training","visible":"false"},"menuItems":[]}]},{"itemId":"6bfaf88e-891c-4e05-a935-8a32bd23086a","text":"Shop","properties":{"link":"https://www.mlbshop.com/?_s=bm-mlbcom-hp","customProperties":"align:right;","icon":"shopping-cart"},"menuItems":[{"itemId":"91dcfa1d-f4de-4bf9-93f8-8f91f4069272″,"text":"MLB Online Shop","properties":{"link":"https://www.mlbshop.com/?_s=bm-mlbcom-hp","customProperties":""},"menuItems":[]},{"itemId":"d7b3c8e0-42c4-45c5-8278-c51adb21b47f","text":"Auction","properties":{"link":"https://auctions.mlb.com/iSynApp/showHomePage.action?sid=1101001&isynsharedsession=9mislq-18JnZhOEp-FeGzvUB3G6zxwkeKqwX99MKAttEdaSACl02r4aCDzYhNvUm","visible":"true"},"menuItems":[]},{"itemId":"c69e35fc-900e-4fcc-9348-085aa0febeab","text":"Gift Cards","properties":{"link� �:"https://www.mlbshop.com/gift-cards/x-462351+z-94899005-3509039474?_s=bm-mlbcom-Home","customProperties":""},"menuItems":[]},{"itemId":"7423a9ca-3a6f-42fe-8d6e-9459bed284c7″,"text":"MLB NYC Flagship Store","properties":{"link":"https://www.mlb.com/shop/nyc-retail-store"},"menuItems":[]},{"itemId":"44958e84-599e-44b1-96b4-44f38a477942″,"text":"European Shop","properties":{"link":"http://www.mlbshopeurope.com/stores/mlb/en?portal=MLTS66FS&CMP=PSC-MLTS66FS","customProperties":""},"menuItems":[]},{"itemId":"51d3278e-90fd-4462-aec0-7cfd8de1cb79″,"text":"Photo Store","properties":{"link":"https://photostore.mlb.com/","visible":"true"},"menuItems":[]}]},{"itemId":"5052bac6-3f1d-4847-8739-42021d7cfc2d","text":"News","properties":{"link":"https://www.mlb.com/news","customProperties":"amp:true;mobile:true"},"menuItems":[{ "itemId":"82d45c9a-d055-4ab4-b785-576d982a2077″,"text":"Probable Pitchers","properties":{"visible":"true","link":"https://www.mlb.com/probable-pitchers"},"menuItems":[]},{"itemId":"29c52020-6ed2-45f6-8f8b-6d7e909a68c1″,"text":"Starting Lineups","properties":{"link":"https://www.mlb.com/starting-lineups"},"menuItems":[]},{"itemId":"28522a27-ab22-43ed-84b4-1b4760c39535″,"text":"Transactions","properties":{"link":"http://mlb.mlb.com/mlb/transactions/?tcid=mm_mlb_players#month=6&year=2022″},"menuItems":[]},{"itemId":"28a2e573-86ba-4cdc-a924-86d3b6500979″,"text":"Injury Report","properties":{"visible":"true","link":"https://www.mlb.com/injury-report"},"menuItems":[]},{"itemId":"6ee1c331-faa0-4865-a062-1c98a2f67c0d","text":"Great Stories","properties":{"visible":"true","link":"https://www.mlb.com/news/topic/lo ngform"},"menuItems":[]},{"itemId":"c1ac7886-1d18-4ad8-9fc4-326ab4753144″,"text":"MLB Draft","properties":{"visible":"true","link":"https://www.mlb.com/draft/2022″},"menuItems":[]},{"itemId":"7e316d55-5379-4151-a0e5-828b6b4f8ba8″,"text":"All-Star Game","properties":{"visible":"true","link":"https://www.mlb.com/all-star/"},"menuItems":[]},{"itemId":"de347a3e-0811-49db-aca7-d56d79b69cde","text":"MLB Pipeline","properties":{"link":"https://www.mlb.com/pipeline"},"menuItems":[]}]},{"itemId":"ed72bef5-d993-4ffe-91d2-15abf6218c12″,"text":"Watch","properties":{"link":"/tv?&affiliateId=mlbMENU"},"menuItems":[{"itemId":"d492eeb7-757f-4600-b3b3-77882293b208″,"text":"Video","properties":{},"menuItems":[{"itemId":"5031c87a-7b97-4db0-a447-d29e556f380c","text":"Film Room","properties":{"link":"ht tps://www.mlb.com/video"},"menuItems":[]},{"itemId":"49538483-21da-4efb-9624-3b27c74823ad","text":"Statcast","properties":{"link":"https://www.mlb.com/video/topic/statcast"},"menuItems":[]},{"itemId":"5dbfda08-1915-42bc-a899-61f8906ede30″,"text":"MLB Network","properties":{"link":"https://www.mlb.com/network"},"menuItems":[]},{"itemId":"168e1c3a-56a8-49f4-8800-ef5ff3024c7d","text":"Search","properties":{"link":"https://www.mlb.com/video/search"},"menuItems":[]},{"itemId":"527369c6-59ed-47ec-b41f-2b71444bfeee","text":"Podcasts","properties":{"link":"https://www.mlb.com/fans/podcasts"},"menuItems":[]}]},{"itemId":"5dd37289-4d79-4b66-8359-1c5d0954f7f1″,"text":"MLB.TV","properties":{},"menuItems":[{"itemId":"6c2eca19-80b0-45e0-a481-53d6200992e3″,"text":"Watch & Listen Live","properties":{"link":"/live- stream-games?&affiliateID=mlbMENU"},"menuItems":[]},{"itemId":"1ff93fa1-3ae4-40e3-b263-f34d1e3a70e1″,"text":"Buy MLB.TV","properties":{"link":"/live-stream-games/subscribe?&affiliateId=mlbMENU"},"menuItems":[]},{"itemId":"5df3aa62-4f5b-479c-9669-4736862d0100″,"text":"Buy MLB Audio","properties":{"link":"/live-stream-games/subscribe/mlb-audio?&affiliateId=mlbMENU"},"menuItems":[]},{"itemId":"18ca0078-fb25-40f0-98b9-05c2a605965b","text":"Help Center","properties":{"link":"https://www.mlb.com/live-stream-games/help-center"},"menuItems":[]}]}]},{"itemId":"7c68f445-5095-46cc-bab3-73af6c921597″,"text":"Scores","properties":{"link":"https://www.mlb.com/scores","customProperties":"mobile:true;amp:true;","visible":"true"},"menuItems":[]},{"itemId":"248fea7e-1d19-452a-bb5c-999e1a09b7cd","text":"Schedule","properties ":{"link":"https://www.mlb.com/schedule","customProperties":"amp:true;mobile:true;"},"menuItems":[{"itemId":"f4010b7a-902c-41e0-b405-e0fa695b5c64″,"text":"2022 Regular Season","properties":{"link":"https://www.mlb.com/schedule/"},"menuItems":[]},{"itemId":"2755030c-3503-4089-b6c2-b8e982459945″,"text":"2021 Postseason","properties":{"link":"https://www.mlb.com/postseason"},"menuItems":[]},{"itemId":"94c9d7e4-3477-4217-87f3-008d2290b9ee","text":"Important Dates","properties":{"link":"/schedule/events#important-dates"},"menuItems":[]},{"itemId":"3747c1bc-9b3d-43f5-bd04-d1274c59c02a","text":"Team by Team Schedule","properties":{"link":"https://www.mlb.com/schedule/team-by-team"},"menuItems":[]},{"itemId":"e75ecc62-7e72-4b53-9705-a23e2b511f83″,"text":"National Broadcasts","properties":{"link":"https://www.mlb.com/l ive-stream-games/national-broadcast-schedule","visible":"true"},"menuItems":[]}]},{"itemId":"9efaf5e3-6a93-4e4f-b8af-1219110ecb30″,"text":"Stats","properties":{"link":"https://www.mlb.com/stats","customProperties":"mobile:true;amp:true;"},"menuItems":[{"itemId":"41566816-1cb8-421f-9a4a-9ccdefa7ed69″,"text":"Statcast Leaders","properties":{"link":"https://baseballsavant.mlb.com/statcast_leaderboard"},"menuItems":[]},{"itemId":"2d0a2684-64c6-4d9f-87a1-a7cf9f661e2f","text":"Baseball Savant","properties":{"link":"https://baseballsavant.mlb.com/"},"menuItems":[]},{"itemId":"b9d0ae31-f31d-449b-82fb-5a77f59293ba","text":"Top Prospect Stats","properties":{"link":"/prospects/stats/top-prospects?type=all&minPA=1″},"menuItems":[]}]},{"itemId":"6af88ec1-9bfe-4494-abc0-898dc919a081″,"text":"Standings","properties":{"link� �:"https://www.mlb.com/standings","customProperties":"amp:true;"},"menuItems":[]},{"itemId":"15179b67-af8e-42a1-964c-45944e1ab986″,"text":"Youth","properties":{"link":"https://www.mlb.com/youth-baseball-softball"},"menuItems":[{"itemId":"0a04e27f-bcb1-4901-acc0-a14e9ebc5852″,"text":"Play Ball","properties":{"link":"https://www.mlb.com/play-ball"},"menuItems":[]},{"itemId":"f989fcab-01fa-4d66-8e11-6640be070816″,"text":"Youth Baseball & Softball","properties":{"link":"https://www.mlb.com/youth-baseball-softball"},"menuItems":[]}]},{"itemId":"8c842eeb-dedd-430c-a452-57a740d5c3df","text":"Players","properties":{"link":"https://www.mlb.com/players","customProperties":"","icon":"group","visible":"true"},"menuItems":[{"itemId":"2983d4a7-0410-41fe-8b08-35c866b373d5″,"text":"Prospect Rankings","properties ":{"link":"https://www.mlb.com/prospects"},"menuItems":[]},{"itemId":"1f929714-240b-4834-b859-8066a592fa8e","text":"Depth Charts","properties":{"link":"https://www.mlb.com/team/roster/depth-chart"},"menuItems":[]},{"itemId":"a07b01b6-397e-450e-bd8d-7e00c6dd2a80″,"text":"MLB Players Association","properties":{"link":"https://www.mlbplayers.com"},"menuItems":[]},{"itemId":"3de86763-c530-400b-a7de-1761c927d7bc","text":"Negro Leagues","properties":{"link":"https://www.mlb.com/history/negro-leagues"},"menuItems":[]}]},{"itemId":"98430c25-7924-4112-a70f-0b32fd31594f","text":"Teams","properties":{"link":"https://www.mlb.com/team","customProperties":"amp:true;module:teammodule;align:right;"},"menuItems":[{"itemId":"9191834c-54c4-40a7-8aac-9745d3666084″,"text":"Team Module","properties":{"customProperties":"module:team module;"},"menuItems":[]}]},{"itemId":"397b9e10-6d65-4fc0-bbe6-8d07f5e8d3a8″,"text":"ES","properties":{"link":"https://www.mlb.com/es","customProperties":"align:right;lang:es;label:Español","toolTip":"Español"},"menuItems":[{"itemId":"ceb83c80-eaf2-4dd4-bdc6-e23b1e11ae60″,"text":"日本語","properties":{"link":"http://www.mlb.jp/","customProperties":"lang:ja","visible":"false"},"menuItems":[]},{"itemId":"27ac6728-00c1-4965-963b-05d33268fb50″,"text":"한국어","properties":{"link":"https://www.mlbkor.com/","customProperties":"lang:ko","visible":"false"},"menuItems":[]}]}]},"locale":"en","reqPath":"/news/royals-mj-melendez-bond-with-young-cancer-patient","sharedNav":{"instanceId":"6c265854-d856-4f92-aea1-07dfe5cda020″,"name":"shared-nav","variables":[],"menuItems":[{"itemId":"93b3e9b2 -65a9-4585-9185-03e255cb523c","text":"MLB.TV","properties":{"link":"https://www.mlb.com/tv?&affiliateId=clubMENU","icon":"watch","customProperties":"align:right;"},"menuItems":[{"itemId":"d54a2b21-9db9-4252-9ebe-e3a4b2a3cf83″,"text":"Watch & Listen Live","properties":{"link":"https://www.mlb.com/live-stream-games?&affiliateId=clubMENU"},"menuItems":[]},{"itemId":"2d8d6ad8-dc2a-4971-9b12-f1853530c5d3″,"text":"Buy MLB.TV","properties":{"link":"/live-stream-games/subscribe?&affiliateId=clubMENU"},"menuItems":[]},{"itemId":"38c2991b-6331-469b-bce7-c53ab3267bc6″,"text":"Buy MLB Audio","properties":{"link":"/live-stream-games/subscribe/mlb-audio?&affiliateId=clubMENU"},"menuItems":[]},{"itemId":"2f433cfb-699a-43bb-ab54-d3b4a7269d8e","text":"Watch MLB.TV Docs & Features","properties":{"link":"https://www. mlb.com/tv/featured?&affiliateId=clubMENU"},"menuItems":[]},{"itemId":"6254640c-2069-4447-822f-084d0a38f161″,"text":"MLB.TV Help Center","properties":{"link":"https://www.mlb.com/live-stream-games/help-center?&affiliateId=clubMENU"},"menuItems":[]}]},{"itemId":"d54d0be0-f610-4f8b-90ac-c246c361e2e2″,"text":"Fantasy","properties":{"link":"https://www.mlb.com/fantasy","customProperties":"","visible":"true"},"menuItems":[{"itemId":"5ec4bde4-6bc1-412b-a92b-6b7cb3b2f07c","text":"Yahoo Fantasy Baseball","properties":{"link":"http://yhoo.it/3aK5QQw","visible":"false","target":"_blank"},"menuItems":[]},{"itemId":"b2a63b51-03fc-423d-971e-1e566f6008f4″,"text":"MLB Rally","properties":{"link":"https://www.mlb.com/apps/rally","visible":"false"},"menuItems":[]},{"itemId":"f6929b88-632d-4a6f-ba73-8a64fccba1b0″, "text":"MLB Quick Pick","properties":{"link":"https://www.mlb.com/apps/rally/quickpick","visible":"false"},"menuItems":[]},{"itemId":"0ebe9e5d-3fc7-48d2-acb1-c33eb931b911″,"text":"MLB Beat the Streak","properties":{"link":"https://www.mlb.com/apps/beat-the-streak","visible":"false"},"menuItems":[]},{"itemId":"086bd307-a929-4414-9dd7-09bdac8d3f2e","text":"MLB MOONBLASTS Pick 'Em","properties":{"link":"https://www.mlb.com/sponsorship/ftx-moonblasts-pick-em","customProperties":"expires:1627754400″,"visible":"false"},"menuItems":[]},{"itemId":"14aa1d4b-0193-4670-a1fc-b4386d4977e8″,"text":"The Vault","properties":{"link":"https://www.mlb.com/the-vault","visible":"false"},"menuItems":[]},{"itemId":"4e0abdd4-8a0f-4bc5-838f-91dd2796041e","text":"MLB Home Run Derby","properties":{"link":"https://www.mlb.com /fantasy/home-run-derby"},"menuItems":[]},{"itemId":"7d8dfda7-345a-46fa-82dc-105068ba223e","text":"Season Pick 'Em","properties":{"link":"https://www.mlb.com/season-pick-em?affiliateId=spe-fantasynav-club-2021″,"visible":"false"},"menuItems":[]},{"itemId":"6eda396d-199b-4772-b3c9-c0b032513b6c","text":"MLB Pre-Pick (AUS)","properties":{"customProperties":"","link":"https://www.mlb.com/pre-pick/tab","visible":"false"},"menuItems":[]},{"itemId":"9f1ff266-0ed8-4adb-ba77-428d1871b237″,"text":"Closer Report","properties":{"link":"https://www.mlb.com/closer-report","visible":"false"},"menuItems":[]},{"itemId":"4c4f57bd-e31a-46c9-8f73-0fa2227451d3″,"text":"Prospect Rankings","properties":{"link":"https://www.mlb.com/prospects"},"menuItems":[]},{"itemId":"1ebe4dc3-2c6a-469f-be59-474fe14dbbd7″,"text":"MLB Champion s","properties":{"link":"https://www.mlbc.app/?ref=mlbcom","target":"_blank","visible":"false"},"menuItems":[]}]},{"itemId":"d1f61f89-9fd0-4f03-be17-2c5e128711a4″,"text":"Apps","properties":{"link":"/apps"},"menuItems":[{"itemId":"83ac2ddf-414b-47d1-afec-ffacd068ab57″,"text":"MLB","properties":{"link":"/apps/mlb-app"},"menuItems":[]},{"itemId":"83dbba73-02ac-4ba0-bebf-2c62ef04c19e","text":"MLB Rally","properties":{"link":"https://www.mlb.com/apps/rally","visible":"false"},"menuItems":[]},{"itemId":"26fda476-348c-4f42-aa7c-92d1f9b1bf5c","text":"MLB Beat the Streak","properties":{"link":"https://www.mlb.com/apps/beat-the-streak","visible":"false"},"menuItems":[]},{"itemId":"e09e6978-fcf7-4c2f-8387-59d83b7be38e","text":"MLB Ballpark","properties":{"link":"/apps/ballpark"},"menuItem s":[]},{"itemId":"86320a6b-11a1-4312-8eeb-a6c44f293f6c","text":"MLB Play","properties":{"link":"https://www.mlb.com/play"},"menuItems":[]},{"itemId":"5e7b8019-9484-4872-abd7-8b963cd5969e","text":"MiLB First Pitch","properties":{"link":"https://www.milb.com/about/first-pitch"},"menuItems":[]},{"itemId":"4fd8c1f8-a753-4501-916c-663390f1a566″,"text":"MLB Home Run Derby","properties":{"link":"https://www.mlb.com/fantasy/home-run-derby"},"menuItems":[]},{"itemId":"9d8dfe8b-be1a-4ebf-9509-6bd0165a868e","text":"MLB FAQs","properties":{"link":"/apps/mlb-app/faq-apple"},"menuItems":[]},{"itemId":"df4e8527-e357-4272-bcf7-61876ed9455d","text":"MLB Ballpark FAQs","properties":{"link":"/apps/ballpark/faq-apple","visible":"true"},"menuItems":[]},{"itemId":"0ee38329-4c3c-48f5-86c7-04a58c24c006″,"text":"MLB Play FAQs� ��,"properties":{"link":"https://www.mlb.com/help/play/frequently-asked-questions"},"menuItems":[]},{"itemId":"c2943c65-a843-437a-9ef4-4ccfe5be088f","text":"MLB Rally FAQs","properties":{"link":"https://www.mlb.com/apps/rally/faq-apple","visible":"false"},"menuItems":[]}]}]},"styleProps":{},"teamNameSlug":"","teamsData":[{"springLeague":{"id":114,"name":"Cactus League","link":"/api/v1/league/114″,"abbreviation":"CL"},"allStarStatus":"N","id":133,"name":"Oakland Athletics","link":"/api/v1/teams/133″,"season":2022,"venue":{"id":10,"name":"Oakland Coliseum","link":"/api/v1/venues/10″,"location":{"address1″:"7000 Coliseum Way","city":"Oakland","state":"California","stateAbbrev":"CA","postalCode":"94621″,"defaultCoordinates":{"latitude":37.751511,"longitude":-122.200698},"c ountry":"USA","phone":"(510) 638-4900″},"timeZone":{"id":"America/Los_Angeles","offset":-7,"tz":"PDT"},"active":true},"springVenue":{"id":2507,"link":"/api/v1/venues/2507″},"teamCode":"oak","fileCode":"oak","abbreviation":"OAK","teamName":"Athletics","locationName":"Oakland","firstYearOfPlay":"1901″,"league":{"id":103,"name":"American League","link":"/api/v1/league/103″},"division":{"id":200,"name":"American League West","link":"/api/v1/divisions/200″},"sport":{"id":1,"link":"/api/v1/sports/1″,"name":"Major League Baseball"},"shortName":"Oakland","franchiseName":"Oakland","clubName":"Athletics","active":true},{"springLeague":{"id":115,"name":"Grapefruit League","link":"/api/v1/league/115″,"abbreviation":"GL"},"allStarStatus":"N","id":134 ,"name":"Pittsburgh Pirates","link":"/api/v1/teams/134″,"season":2022,"venue":{"id":31,"name":"PNC Park","link":"/api/v1/venues/31″,"location":{"address1″:"115 Federal Street","city":"Pittsburgh","state":"Pennsylvania","stateAbbrev":"PA","postalCode":"15212″,"defaultCoordinates":{"latitude":40.446904,"longitude":-80.005753},"country":"USA","phone":"(412) 323-5000″},"timeZone":{"id":"America/New_York","offset":-4,"tz":"EDT"},"active":true},"springVenue":{"id":2526,"link":"/api/v1/venues/2526″},"teamCode":"pit","fileCode":"pit","abbreviation":"PIT","teamName":"Pirates","locationName":"Pittsburgh","firstYearOfPlay":"1882″,"league":{"id":104,"name":"National League","link":"/api/v1/league/104″},"division":{"id":205,"name":"National League Centra l","link":"/api/v1/divisions/205″},"sport":{"id":1,"link":"/api/v1/sports/1″,"name":"Major League Baseball"},"shortName":"Pittsburgh","franchiseName":"Pittsburgh","clubName":"Pirates","active":true},{"springLeague":{"id":114,"name":"Cactus League","link":"/api/v1/league/114″,"abbreviation":"CL"},"allStarStatus":"N","id":135,"name":"San Diego Padres","link":"/api/v1/teams/135″,"season":2022,"venue":{"id":2680,"name":"Petco Park","link":"/api/v1/venues/2680″,"location":{"address1″:"100 Park Boulevard","city":"San Diego","state":"California","stateAbbrev":"CA","postalCode":"92101″,"defaultCoordinates":{"latitude":32.707861,"longitude":-117.157278},"country":"USA","phone":"(619) 795-5000″},"timeZone":{"id":"America/Los_Angeles","offset":-7,"tz":"P DT"},"active":true},"springVenue":{"id":2530,"link":"/api/v1/venues/2530″},"teamCode":"sdn","fileCode":"sd","abbreviation":"SD","teamName":"Padres","locationName":"San Diego","firstYearOfPlay":"1968″,"league":{"id":104,"name":"National League","link":"/api/v1/league/104″},"division":{"id":203,"name":"National League West","link":"/api/v1/divisions/203″},"sport":{"id":1,"link":"/api/v1/sports/1″,"name":"Major League Baseball"},"shortName":"San Diego","franchiseName":"San Diego","clubName":"Padres","active":true},{"springLeague":{"id":114,"name":"Cactus League","link":"/api/v1/league/114″,"abbreviation":"CL"},"allStarStatus":"N","id":136,"name":"Seattle Mariners","link":"/api/v1/teams/136″,"season":2022,"venue":{"id":680,"name":"T-Mobile Par k","link":"/api/v1/venues/680″,"location":{"address1″:"P.O. Box 4100″,"city":"Seattle","state":"Washington","stateAbbrev":"WA","postalCode":"98104″,"defaultCoordinates":{"latitude":47.591333,"longitude":-122.33251},"country":"USA","phone":"(206) 346-4000″},"timeZone":{"id":"America/Los_Angeles","offset":-7,"tz":"PDT"},"active":true},"springVenue":{"id":2530,"link":"/api/v1/venues/2530″},"teamCode":"sea","fileCode":"sea","abbreviation":"SEA","teamName":"Mariners","locationName":"Seattle","firstYearOfPlay":"1977″,"league":{"id":103,"name":"American League","link":"/api/v1/league/103″},"division":{"id":200,"name":"American League West","link":"/api/v1/divisions/200″},"sport":{"id":1,"link":"/api/v1/sports/1″,"name":"Major League Baseball"},"s hortName":"Seattle","franchiseName":"Seattle","clubName":"Mariners","active":true},{"springLeague":{"id":114,"name":"Cactus League","link":"/api/v1/league/114″,"abbreviation":"CL"},"allStarStatus":"N","id":137,"name":"San Francisco Giants","link":"/api/v1/teams/137″,"season":2022,"venue":{"id":2395,"name":"Oracle Park","link":"/api/v1/venues/2395″,"location":{"address1″:"24 Willie Mays Plaza","city":"San Francisco","state":"California","stateAbbrev":"CA","postalCode":"94107″,"defaultCoordinates":{"latitude":37.778383,"longitude":-122.389448},"country":"USA","phone":"(415) 972-2000″},"timeZone":{"id":"America/Los_Angeles","offset":-7,"tz":"PDT"},"active":true},"springVenue":{"id":2532,"link":"/api/v1/venues/2532″},"teamCode":"sfn","fileCode":"s f","abbreviation":"SF","teamName":"Giants","locationName":"San Francisco","firstYearOfPlay":"1883″,"league":{"id":104,"name":"National League","link":"/api/v1/league/104″},"division":{"id":203,"name":"National League West","link":"/api/v1/divisions/203″},"sport":{"id":1,"link":"/api/v1/sports/1″,"name":"Major League Baseball"},"shortName":"San Francisco","franchiseName":"San Francisco","clubName":"Giants","active":true},{"springLeague":{"id":115,"name":"Grapefruit League","link":"/api/v1/league/115″,"abbreviation":"GL"},"allStarStatus":"N","id":138,"name":"St. Louis Cardinals","link":"/api/v1/teams/138″,"season":2022,"venue":{"id":2889,"name":"Busch Stadium","link":"/api/v1/venues/2889″,"location":{"address1″:"700 Clark Street","city":"St. Louis� �,"state":"Missouri","stateAbbrev":"MO","postalCode":"63102″,"defaultCoordinates":{"latitude":38.62256667,"longitude":-90.19286667},"country":"USA","phone":"(314) 345-9600″},"timeZone":{"id":"America/Chicago","offset":-5,"tz":"CDT"},"active":true},"springVenue":{"id":2520,"link":"/api/v1/venues/2520″},"teamCode":"sln","fileCode":"stl","abbreviation":"STL","teamName":"Cardinals","locationName":"St. Louis","firstYearOfPlay":"1892″,"league":{"id":104,"name":"National League","link":"/api/v1/league/104″},"division":{"id":205,"name":"National League Central","link":"/api/v1/divisions/205″},"sport":{"id":1,"link":"/api/v1/sports/1″,"name":"Major League Baseball"},"shortName":"St. Louis","franchiseName":"St. Louis","clubName":"Cardinals","active":tru e},{"springLeague":{"id":115,"name":"Grapefruit League","link":"/api/v1/league/115″,"abbreviation":"GL"},"allStarStatus":"N","id":139,"name":"Tampa Bay Rays","link":"/api/v1/teams/139″,"season":2022,"venue":{"id":12,"name":"Tropicana Field","link":"/api/v1/venues/12″,"location":{"address1″:"One Tropicana Drive","city":"St. Petersburg","state":"Florida","stateAbbrev":"FL","postalCode":"33705″,"defaultCoordinates":{"latitude":27.767778,"longitude":-82.6525},"country":"USA","phone":"(727) 825-3137″},"timeZone":{"id":"America/New_York","offset":-4,"tz":"EDT"},"active":true},"springVenue":{"id":2534,"link":"/api/v1/venues/2534″},"teamCode":"tba","fileCode":"tb","abbreviation":"TB","teamName":"Rays","locationName":"St. Petersburg","firstYearOfPlay ":"1996″,"league":{"id":103,"name":"American League","link":"/api/v1/league/103″},"division":{"id":201,"name":"American League East","link":"/api/v1/divisions/201″},"sport":{"id":1,"link":"/api/v1/sports/1″,"name":"Major League Baseball"},"shortName":"Tampa Bay","franchiseName":"Tampa Bay","clubName":"Rays","active":true},{"springLeague":{"id":114,"name":"Cactus League","link":"/api/v1/league/114″,"abbreviation":"CL"},"allStarStatus":"N","id":140,"name":"Texas Rangers","link":"/api/v1/teams/140″,"season":2022,"venue":{"id":5325,"name":"Globe Life Field","link":"/api/v1/venues/5325″,"location":{"address1″:"734 Stadium Drive","city":"Arlington","state":"Texas","stateAbbrev":"TX","postalCode":"76011″,"defaultCoordinates":{"latitude":32.747299,� ��longitude":-97.081818},"country":"USA","phone":"(817) 533-1972″},"timeZone":{"id":"America/Chicago","offset":-5,"tz":"CDT"},"active":true},"springVenue":{"id":2603,"link":"/api/v1/venues/2603″},"teamCode":"tex","fileCode":"tex","abbreviation":"TEX","teamName":"Rangers","locationName":"Arlington","firstYearOfPlay":"1961″,"league":{"id":103,"name":"American League","link":"/api/v1/league/103″},"division":{"id":200,"name":"American League West","link":"/api/v1/divisions/200″},"sport":{"id":1,"link":"/api/v1/sports/1″,"name":"Major League Baseball"},"shortName":"Texas","franchiseName":"Texas","clubName":"Rangers","active":true},{"springLeague":{"id":115,"name":"Grapefruit League","link":"/api/v1/league/115″,"abbreviation":"GL"},"allStarStatus" :"N","id":141,"name":"Toronto Blue Jays","link":"/api/v1/teams/141″,"season":2022,"venue":{"id":14,"name":"Rogers Centre","link":"/api/v1/venues/14″,"location":{"address1″:"1 Blue Jays Way, Suite 3200″,"city":"Toronto","state":"Ontario","stateAbbrev":"ON","postalCode":"M5V1J1″,"defaultCoordinates":{"latitude":43.64155,"longitude":-79.38915},"country":"Canada","phone":"(416) 341-1000″},"timeZone":{"id":"America/Toronto","offset":-4,"tz":"EDT"},"active":true},"springVenue":{"id":2536,"link":"/api/v1/venues/2536″},"teamCode":"tor","fileCode":"tor","abbreviation":"TOR","teamName":"Blue Jays","locationName":"Toronto","firstYearOfPlay":"1977″,"league":{"id":103,"name":"American League","link":"/api/v1/league/103″},"division":{"id":201,"name" :"American League East","link":"/api/v1/divisions/201″},"sport":{"id":1,"link":"/api/v1/sports/1″,"name":"Major League Baseball"},"shortName":"Toronto","franchiseName":"Toronto","clubName":"Blue Jays","active":true},{"springLeague":{"id":115,"name":"Grapefruit League","link":"/api/v1/league/115″,"abbreviation":"GL"},"allStarStatus":"N","id":142,"name":"Minnesota Twins","link":"/api/v1/teams/142″,"season":2022,"venue":{"id":3312,"name":"Target Field","link":"/api/v1/venues/3312″,"location":{"address1″:"1 Twins Way","city":"Minneapolis","state":"Minnesota","stateAbbrev":"MN","postalCode":"55403″,"defaultCoordinates":{"latitude":44.981829,"longitude":-93.277891},"country":"USA","phone":"(612) 659-3400″},"timeZone":{"id":"America/Chicago","offset":-5, "tz":"CDT"},"active":true},"springVenue":{"id":2862,"link":"/api/v1/venues/2862″},"teamCode":"min","fileCode":"min","abbreviation":"MIN","teamName":"Twins","locationName":"Minneapolis","firstYearOfPlay":"1901″,"league":{"id":103,"name":"American League","link":"/api/v1/league/103″},"division":{"id":202,"name":"American League Central","link":"/api/v1/divisions/202″},"sport":{"id":1,"link":"/api/v1/sports/1″,"name":"Major League Baseball"},"shortName":"Minnesota","franchiseName":"Minnesota","clubName":"Twins","active":true},{"springLeague":{"id":115,"name":"Grapefruit League","link":"/api/v1/league/115″,"abbreviation":"GL"},"allStarStatus":"N","id":143,"name":"Philadelphia Phillies","link":"/api/v1/teams/143″,"season":2022,"venue":{"id":268 1,"name":"Citizens Bank Park","link":"/api/v1/venues/2681″,"location":{"address1″:"One Citizens Bank Way","city":"Philadelphia","state":"Pennsylvania","stateAbbrev":"PA","postalCode":"19148″,"defaultCoordinates":{"latitude":39.90539086,"longitude":-75.16716957},"country":"USA","phone":"(215) 463-6000″},"timeZone":{"id":"America/New_York","offset":-4,"tz":"EDT"},"active":true},"springVenue":{"id":2700,"link":"/api/v1/venues/2700″},"teamCode":"phi","fileCode":"phi","abbreviation":"PHI","teamName":"Phillies","locationName":"Philadelphia","firstYearOfPlay":"1883″,"league":{"id":104,"name":"National League","link":"/api/v1/league/104″},"division":{"id":204,"name":"National League East","link":"/api/v1/divisions/204″},"sport":{"id":1,"link":"/api/v1/s ports/1″,"name":"Major League Baseball"},"shortName":"Philadelphia","franchiseName":"Philadelphia","clubName":"Phillies","active":true},{"springLeague":{"id":115,"name":"Grapefruit League","link":"/api/v1/league/115″,"abbreviation":"GL"},"allStarStatus":"N","id":144,"name":"Atlanta Braves","link":"/api/v1/teams/144″,"season":2022,"venue":{"id":4705,"name":"Truist Park","link":"/api/v1/venues/4705″,"location":{"address1″:"755 Battery Avenue","city":"Atlanta","state":"Georgia","stateAbbrev":"GA","postalCode":"30339″,"defaultCoordinates":{"latitude":33.890672,"longitude":-84.467641},"country":"USA"},"timeZone":{"id":"America/New_York","offset":-4,"tz":"EDT"},"active":true},"springVenue":{"id":5380,"link":"/api/v1/venues/5380″},"teamCode":"atl","f ileCode":"atl","abbreviation":"ATL","teamName":"Braves","locationName":"Atlanta","firstYearOfPlay":"1871″,"league":{"id":104,"name":"National League","link":"/api/v1/league/104″},"division":{"id":204,"name":"National League East","link":"/api/v1/divisions/204″},"sport":{"id":1,"link":"/api/v1/sports/1″,"name":"Major League Baseball"},"shortName":"Atlanta","franchiseName":"Atlanta","clubName":"Braves","active":true},{"springLeague":{"id":114,"name":"Cactus League","link":"/api/v1/league/114″,"abbreviation":"CL"},"allStarStatus":"N","id":145,"name":"Chicago White Sox","link":"/api/v1/teams/145″,"season":2022,"venue":{"id":4,"name":"Guaranteed Rate Field","link":"/api/v1/venues/4″,"location":{"address1″:"333 West 35th Street","city":"Chicago",� ��state":"Illinois","stateAbbrev":"IL","postalCode":"60616″,"defaultCoordinates":{"latitude":41.83,"longitude":-87.634167},"country":"USA","phone":"(312) 674-1000″},"timeZone":{"id":"America/Chicago","offset":-5,"tz":"CDT"},"active":true},"springVenue":{"id":3809,"link":"/api/v1/venues/3809″},"teamCode":"cha","fileCode":"cws","abbreviation":"CWS","teamName":"White Sox","locationName":"Chicago","firstYearOfPlay":"1901″,"league":{"id":103,"name":"American League","link":"/api/v1/league/103″},"division":{"id":202,"name":"American League Central","link":"/api/v1/divisions/202″},"sport":{"id":1,"link":"/api/v1/sports/1″,"name":"Major League Baseball"},"shortName":"Chi White Sox","franchiseName":"Chicago","clubName":"White Sox","active":true},{"spri ngLeague":{"id":115,"name":"Grapefruit League","link":"/api/v1/league/115″,"abbreviation":"GL"},"allStarStatus":"N","id":146,"name":"Miami Marlins","link":"/api/v1/teams/146″,"season":2022,"venue":{"id":4169,"name":"loanDepot park","link":"/api/v1/venues/4169″,"location":{"address1″:"501 Marlins Way","city":"Miami","state":"Florida","stateAbbrev":"FL","postalCode":"33125″,"defaultCoordinates":{"latitude":25.77796236,"longitude":-80.21951795},"country":"USA"},"timeZone":{"id":"America/New_York","offset":-4,"tz":"EDT"},"active":true},"springVenue":{"id":2520,"link":"/api/v1/venues/2520″},"teamCode":"mia","fileCode":"mia","abbreviation":"MIA","teamName":"Marlins","locationName":"Miami","firstYearOfPlay":"1991″,"league":{"id":104,"name": "National League","link":"/api/v1/league/104″},"division":{"id":204,"name":"National League East","link":"/api/v1/divisions/204″},"sport":{"id":1,"link":"/api/v1/sports/1″,"name":"Major League Baseball"},"shortName":"Miami","franchiseName":"Miami","clubName":"Marlins","active":true},{"springLeague":{"id":115,"name":"Grapefruit League","link":"/api/v1/league/115″,"abbreviation":"GL"},"allStarStatus":"N","id":147,"name":"New York Yankees","link":"/api/v1/teams/147″,"season":2022,"venue":{"id":3313,"name":"Yankee Stadium","link":"/api/v1/venues/3313″,"location":{"address1″:"One East 161st Street","city":"Bronx","state":"New York","stateAbbrev":"NY","postalCode":"10451″,"defaultCoordinates":{"latitude":40.82919482,"longitude":-73.9264977},"country":"USA ","phone":"(718) 293-4300″},"timeZone":{"id":"America/New_York","offset":-4,"tz":"EDT"},"active":true},"springVenue":{"id":2523,"link":"/api/v1/venues/2523″},"teamCode":"nya","fileCode":"nyy","abbreviation":"NYY","teamName":"Yankees","locationName":"Bronx","firstYearOfPlay":"1903″,"league":{"id":103,"name":"American League","link":"/api/v1/league/103″},"division":{"id":201,"name":"American League East","link":"/api/v1/divisions/201″},"sport":{"id":1,"link":"/api/v1/sports/1″,"name":"Major League Baseball"},"shortName":"NY Yankees","franchiseName":"New York","clubName":"Yankees","active":true},{"springLeague":{"id":114,"name":"Cactus League","link":"/api/v1/league/114″,"abbreviation":"CL"},"allStarStatus":"N","id":158,"name":"Milwaukee Brewers","link":"/api/v1/teams/158″,"season":2022,"venue":{"id":32,"name":"American Family Field","link":"/api/v1/venues/32″,"location":{"address1″:"One Brewers Way","city":"Milwaukee","state":"Wisconsin","stateAbbrev":"WI","postalCode":"53214″,"defaultCoordinates":{"latitude":43.02838,"longitude":-87.97099},"country":"USA","phone":"(414) 902-4400″},"timeZone":{"id":"America/Chicago","offset":-5,"tz":"CDT"},"active":true},"springVenue":{"id":2518,"link":"/api/v1/venues/2518″},"teamCode":"mil","fileCode":"mil","abbreviation":"MIL","teamName":"Brewers","locationName":"Milwaukee","firstYearOfPlay":"1968″,"league":{"id":104,"name":"National League","link":"/api/v1/league/104″},"division":{"id":205,"name":"National League Central","link":"/api/ v1/divisions/205″},"sport":{"id":1,"link":"/api/v1/sports/1″,"name":"Major League Baseball"},"shortName":"Milwaukee","franchiseName":"Milwaukee","clubName":"Brewers","active":true},{"springLeague":{"id":114,"name":"Cactus League","link":"/api/v1/league/114″,"abbreviation":"CL"},"allStarStatus":"N","id":108,"name":"Los Angeles Angels","link":"/api/v1/teams/108″,"season":2022,"venue":{"id":1,"name":"Angel Stadium","link":"/api/v1/venues/1″,"location":{"address1″:"2000 Gene Autry Way","city":"Anaheim","state":"California","stateAbbrev":"CA","postalCode":"92806″,"defaultCoordinates":{"latitude":33.80019044,"longitude":-117.8823996},"country":"USA","phone":"(714) 940-2000″},"timeZone":{"id":"America/Los_Angeles","offset":-7,"tz":"PDT"},"active":true} ,"springVenue":{"id":2500,"link":"/api/v1/venues/2500″},"teamCode":"ana","fileCode":"ana","abbreviation":"LAA","teamName":"Angels","locationName":"Anaheim","firstYearOfPlay":"1961″,"league":{"id":103,"name":"American League","link":"/api/v1/league/103″},"division":{"id":200,"name":"American League West","link":"/api/v1/divisions/200″},"sport":{"id":1,"link":"/api/v1/sports/1″,"name":"Major League Baseball"},"shortName":"LA Angels","franchiseName":"Los Angeles","clubName":"Angels","active":true},{"springLeague":{"id":114,"name":"Cactus League","link":"/api/v1/league/114″,"abbreviation":"CL"},"allStarStatus":"N","id":109,"name":"Arizona Diamondbacks","link":"/api/v1/teams/109″,"season":2022,"venue":{"id":15,"name":"Chase Field","link":"/ap i/v1/venues/15″,"location":{"address1″:"401 East Jefferson Street","city":"Phoenix","state":"Arizona","stateAbbrev":"AZ","postalCode":"85004″,"defaultCoordinates":{"latitude":33.445302,"longitude":-112.066687},"country":"USA","phone":"(602) 462-6500″},"timeZone":{"id":"America/Phoenix","offset":-7,"tz":"MST"},"active":true},"springVenue":{"id":4249,"link":"/api/v1/venues/4249″},"teamCode":"ari","fileCode":"ari","abbreviation":"ARI","teamName":"D-backs","locationName":"Phoenix","firstYearOfPlay":"1996″,"league":{"id":104,"name":"National League","link":"/api/v1/league/104″},"division":{"id":203,"name":"National League West","link":"/api/v1/divisions/203″},"sport":{"id":1,"link":"/api/v1/sports/1″,"name":"Major League Baseball"},"shortName":"Ari zona","franchiseName":"Arizona","clubName":"Diamondbacks","active":true},{"springLeague":{"id":115,"name":"Grapefruit League","link":"/api/v1/league/115″,"abbreviation":"GL"},"allStarStatus":"N","id":110,"name":"Baltimore Orioles","link":"/api/v1/teams/110″,"season":2022,"venue":{"id":2,"name":"Oriole Park at Camden Yards","link":"/api/v1/venues/2″,"location":{"address1″:"333 West Camden Street","city":"Baltimore","state":"Maryland","stateAbbrev":"MD","postalCode":"21201″,"defaultCoordinates":{"latitude":39.283787,"longitude":-76.621689},"country":"USA","phone":"(410) 685-9800″},"timeZone":{"id":"America/New_York","offset":-4,"tz":"EDT"},"active":true},"springVenue":{"id":2508,"link":"/api/v1/venues/2508″},"teamCode":"bal","fileCode":"bal","ab breviation":"BAL","teamName":"Orioles","locationName":"Baltimore","firstYearOfPlay":"1901″,"league":{"id":103,"name":"American League","link":"/api/v1/league/103″},"division":{"id":201,"name":"American League East","link":"/api/v1/divisions/201″},"sport":{"id":1,"link":"/api/v1/sports/1″,"name":"Major League Baseball"},"shortName":"Baltimore","franchiseName":"Baltimore","clubName":"Orioles","active":true},{"springLeague":{"id":115,"name":"Grapefruit League","link":"/api/v1/league/115″,"abbreviation":"GL"},"allStarStatus":"N","id":111,"name":"Boston Red Sox","link":"/api/v1/teams/111″,"season":2022,"venue":{"id":3,"name":"Fenway Park","link":"/api/v1/venues/3″,"location":{"address1″:"4 Yawkey Way","city":"Boston","state":"Massachusetts","st ateAbbrev":"MA","postalCode":"2215″,"defaultCoordinates":{"latitude":42.346456,"longitude":-71.097441},"country":"USA","phone":"(617) 267-9440″},"timeZone":{"id":"America/New_York","offset":-4,"tz":"EDT"},"active":true},"springVenue":{"id":4309,"link":"/api/v1/venues/4309″},"teamCode":"bos","fileCode":"bos","abbreviation":"BOS","teamName":"Red Sox","locationName":"Boston","firstYearOfPlay":"1901″,"league":{"id":103,"name":"American League","link":"/api/v1/league/103″},"division":{"id":201,"name":"American League East","link":"/api/v1/divisions/201″},"sport":{"id":1,"link":"/api/v1/sports/1″,"name":"Major League Baseball"},"shortName":"Boston","franchiseName":"Boston","clubName":"Red Sox","active":true},{"springLeague":{"id":114,"name":"Cac tus League","link":"/api/v1/league/114″,"abbreviation":"CL"},"allStarStatus":"N","id":112,"name":"Chicago Cubs","link":"/api/v1/teams/112″,"season":2022,"venue":{"id":17,"name":"Wrigley Field","link":"/api/v1/venues/17″,"location":{"address1″:"1060 West Addison","city":"Chicago","state":"Illinois","stateAbbrev":"IL","postalCode":"60613-4397″,"defaultCoordinates":{"latitude":41.948171,"longitude":-87.655503},"country":"USA","phone":"(773) 404-2827″},"timeZone":{"id":"America/Chicago","offset":-5,"tz":"CDT"},"active":true},"springVenue":{"id":4629,"link":"/api/v1/venues/4629″},"teamCode":"chn","fileCode":"chc","abbreviation":"CHC","teamName":"Cubs","locationName":"Chicago","firstYearOfPlay":"1874″,"league":{"id":104,"name":"National Leag ue","link":"/api/v1/league/104″},"division":{"id":205,"name":"National League Central","link":"/api/v1/divisions/205″},"sport":{"id":1,"link":"/api/v1/sports/1″,"name":"Major League Baseball"},"shortName":"Chi Cubs","franchiseName":"Chicago","clubName":"Cubs","active":true},{"springLeague":{"id":114,"name":"Cactus League","link":"/api/v1/league/114″,"abbreviation":"CL"},"allStarStatus":"N","id":113,"name":"Cincinnati Reds","link":"/api/v1/teams/113″,"season":2022,"venue":{"id":2602,"name":"Great American Ball Park","link":"/api/v1/venues/2602″,"location":{"address1″:"100 Main Street","city":"Cincinnati","state":"Ohio","stateAbbrev":"OH","postalCode":"45202-4109″,"defaultCoordinates":{"latitude":39.097389,"longitude":-84.506611},"country":"USA","ph one":"(513) 765-7000″},"timeZone":{"id":"America/New_York","offset":-4,"tz":"EDT"},"active":true},"springVenue":{"id":3834,"link":"/api/v1/venues/3834″},"teamCode":"cin","fileCode":"cin","abbreviation":"CIN","teamName":"Reds","locationName":"Cincinnati","firstYearOfPlay":"1882″,"league":{"id":104,"name":"National League","link":"/api/v1/league/104″},"division":{"id":205,"name":"National League Central","link":"/api/v1/divisions/205″},"sport":{"id":1,"link":"/api/v1/sports/1″,"name":"Major League Baseball"},"shortName":"Cincinnati","franchiseName":"Cincinnati","clubName":"Reds","active":true},{"springLeague":{"id":114,"name":"Cactus League","link":"/api/v1/league/114″,"abbreviation":"CL"},"allStarStatus":"N","id":114,"name":"Cleveland Guard ians","link":"/api/v1/teams/114″,"season":2022,"venue":{"id":5,"name":"Progressive Field","link":"/api/v1/venues/5″,"location":{"address1″:"2401 Ontario Street","city":"Cleveland","state":"Ohio","stateAbbrev":"OH","postalCode":"44115″,"defaultCoordinates":{"latitude":41.495861,"longitude":-81.685255},"country":"USA","phone":"(216) 420-4200″},"timeZone":{"id":"America/New_York","offset":-4,"tz":"EDT"},"active":true},"springVenue":{"id":3834,"link":"/api/v1/venues/3834″},"teamCode":"cle","fileCode":"cle","abbreviation":"CLE","teamName":"Guardians","locationName":"Cleveland","firstYearOfPlay":"1901″,"league":{"id":103,"name":"American League","link":"/api/v1/league/103″},"division":{"id":202,"name":"American League Central","link":"/api/v1/di visions/202″},"sport":{"id":1,"link":"/api/v1/sports/1″,"name":"Major League Baseball"},"shortName":"Cleveland","franchiseName":"Cleveland","clubName":"Guardians","active":true},{"springLeague":{"id":114,"name":"Cactus League","link":"/api/v1/league/114″,"abbreviation":"CL"},"allStarStatus":"N","id":115,"name":"Colorado Rockies","link":"/api/v1/teams/115″,"season":2022,"venue":{"id":19,"name":"Coors Field","link":"/api/v1/venues/19″,"location":{"address1″:"2001 Blake Street","city":"Denver","state":"Colorado","stateAbbrev":"CO","postalCode":"80205-2000″,"defaultCoordinates":{"latitude":39.756042,"longitude":-104.994136},"country":"USA","phone":"(303) 292-0200″},"timeZone":{"id":"America/Denver","offset":-6,"tz":"MDT"},"active":true},"springVen ue":{"id":4249,"link":"/api/v1/venues/4249″},"teamCode":"col","fileCode":"col","abbreviation":"COL","teamName":"Rockies","locationName":"Denver","firstYearOfPlay":"1992″,"league":{"id":104,"name":"National League","link":"/api/v1/league/104″},"division":{"id":203,"name":"National League West","link":"/api/v1/divisions/203″},"sport":{"id":1,"link":"/api/v1/sports/1″,"name":"Major League Baseball"},"shortName":"Colorado","franchiseName":"Colorado","clubName":"Rockies","active":true},{"springLeague":{"id":115,"name":"Grapefruit League","link":"/api/v1/league/115″,"abbreviation":"GL"},"allStarStatus":"N","id":116,"name":"Detroit Tigers","link":"/api/v1/teams/116″,"season":2022,"venue":{"id":2394,"name":"Comerica Park","link":"/api/v1/venues/23 94″,"location":{"address1″:"2100 Woodward Avenue","city":"Detroit","state":"Michigan","stateAbbrev":"MI","postalCode":"48201″,"defaultCoordinates":{"latitude":42.3391151,"longitude":-83.048695},"country":"USA","phone":"(313) 471-2000″},"timeZone":{"id":"America/Detroit","offset":-4,"tz":"EDT"},"active":true},"springVenue":{"id":2511,"link":"/api/v1/venues/2511″},"teamCode":"det","fileCode":"det","abbreviation":"DET","teamName":"Tigers","locationName":"Detroit","firstYearOfPlay":"1901″,"league":{"id":103,"name":"American League","link":"/api/v1/league/103″},"division":{"id":202,"name":"American League Central","link":"/api/v1/divisions/202″},"sport":{"id":1,"link":"/api/v1/sports/1″,"name":"Major League Baseball"},"shortName":"Detroit","fra nchiseName":"Detroit","clubName":"Tigers","active":true},{"springLeague":{"id":115,"name":"Grapefruit League","link":"/api/v1/league/115″,"abbreviation":"GL"},"allStarStatus":"N","id":117,"name":"Houston Astros","link":"/api/v1/teams/117″,"season":2022,"venue":{"id":2392,"name":"Minute Maid Park","link":"/api/v1/venues/2392″,"location":{"address1″:"501 Crawford Street","city":"Houston","state":"Texas","stateAbbrev":"TX","postalCode":"77002″,"defaultCoordinates":{"latitude":29.756967,"longitude":-95.355509},"country":"USA","phone":"(713) 259-8000″},"timeZone":{"id":"America/Chicago","offset":-5,"tz":"CDT"},"active":true},"springVenue":{"id":5000,"link":"/api/v1/venues/5000″},"teamCode":"hou","fileCode":"hou","abbreviation":"HOU","teamName� �:"Astros","locationName":"Houston","firstYearOfPlay":"1962″,"league":{"id":103,"name":"American League","link":"/api/v1/league/103″},"division":{"id":200,"name":"American League West","link":"/api/v1/divisions/200″},"sport":{"id":1,"link":"/api/v1/sports/1″,"name":"Major League Baseball"},"shortName":"Houston","franchiseName":"Houston","clubName":"Astros","active":true},{"springLeague":{"id":114,"name":"Cactus League","link":"/api/v1/league/114″,"abbreviation":"CL"},"allStarStatus":"N","id":118,"name":"Kansas City Royals","link":"/api/v1/teams/118″,"season":2022,"venue":{"id":7,"name":"Kauffman Stadium","link":"/api/v1/venues/7″,"location":{"address1″:"One Royal Way","city":"Kansas City","state":"Missouri","stateAbbrev":"MO","postalCode": "64129″,"defaultCoordinates":{"latitude":39.051567,"longitude":-94.480483},"country":"USA","phone":"(816) 921-8000″},"timeZone":{"id":"America/Chicago","offset":-5,"tz":"CDT"},"active":true},"springVenue":{"id":2603,"link":"/api/v1/venues/2603″},"teamCode":"kca","fileCode":"kc","abbreviation":"KC","teamName":"Royals","locationName":"Kansas City","firstYearOfPlay":"1968″,"league":{"id":103,"name":"American League","link":"/api/v1/league/103″},"division":{"id":202,"name":"American League Central","link":"/api/v1/divisions/202″},"sport":{"id":1,"link":"/api/v1/sports/1″,"name":"Major League Baseball"},"shortName":"Kansas City","franchiseName":"Kansas City","clubName":"Royals","active":true},{"springLeague":{"id":114,"name":"Cactus League","link": "/api/v1/league/114″,"abbreviation":"CL"},"allStarStatus":"N","id":119,"name":"Los Angeles Dodgers","link":"/api/v1/teams/119″,"season":2022,"venue":{"id":22,"name":"Dodger Stadium","link":"/api/v1/venues/22″,"location":{"address1″:"1000 Vin Scully Avenue","city":"Los Angeles","state":"California","stateAbbrev":"CA","postalCode":"90012-1199″,"defaultCoordinates":{"latitude":34.07368,"longitude":-118.24053},"country":"USA","phone":"(323) 224-1500″},"timeZone":{"id":"America/Los_Angeles","offset":-7,"tz":"PDT"},"active":true},"springVenue":{"id":3809,"link":"/api/v1/venues/3809″},"teamCode":"lan","fileCode":"la","abbreviation":"LAD","teamName":"Dodgers","locationName":"Los Angeles","firstYearOfPlay":"1884″,"league":{"id":104,"name":"National L eague","link":"/api/v1/league/104″},"division":{"id":203,"name":"National League West","link":"/api/v1/divisions/203″},"sport":{"id":1,"link":"/api/v1/sports/1″,"name":"Major League Baseball"},"shortName":"LA Dodgers","franchiseName":"Los Angeles","clubName":"Dodgers","active":true},{"springLeague":{"id":115,"name":"Grapefruit League","link":"/api/v1/league/115″,"abbreviation":"GL"},"allStarStatus":"N","id":120,"name":"Washington Nationals","link":"/api/v1/teams/120″,"season":2022,"venue":{"id":3309,"name":"Nationals Park","link":"/api/v1/venues/3309″,"location":{"address1″:"1500 South Capitol Street, SE","city":"Washington","state":"District of Columbia","stateAbbrev":"DC","postalCode":"20003-1507″,"defaultCoordinates":{"latitude":38.872861,"longitude":-77 .007501},"country":"USA","phone":"(202) 349-0400″},"timeZone":{"id":"America/New_York","offset":-4,"tz":"EDT"},"active":true},"springVenue":{"id":5000,"link":"/api/v1/venues/5000″},"teamCode":"was","fileCode":"was","abbreviation":"WSH","teamName":"Nationals","locationName":"Washington","firstYearOfPlay":"1968″,"league":{"id":104,"name":"National League","link":"/api/v1/league/104″},"division":{"id":204,"name":"National League East","link":"/api/v1/divisions/204″},"sport":{"id":1,"link":"/api/v1/sports/1″,"name":"Major League Baseball"},"shortName":"Washington","franchiseName":"Washington","clubName":"Nationals","active":true},{"springLeague":{"id":115,"name":"Grapefruit League","link":"/api/v1/league/115″,"abbreviation":"GL"},"allStarStatus":� ��N","id":121,"name":"New York Mets","link":"/api/v1/teams/121″,"season":2022,"venue":{"id":3289,"name":"Citi Field","link":"/api/v1/venues/3289″,"location":{"address1″:"Citi Field","city":"Flushing","state":"New York","stateAbbrev":"NY","postalCode":"11368″,"defaultCoordinates":{"latitude":40.75753012,"longitude":-73.84559155},"country":"USA","phone":"(718) 507-6387″},"timeZone":{"id":"America/New_York","offset":-4,"tz":"EDT"},"active":true},"springVenue":{"id":2856,"link":"/api/v1/venues/2856″},"teamCode":"nyn","fileCode":"nym","abbreviation":"NYM","teamName":"Mets","locationName":"Flushing","firstYearOfPlay":"1962″,"league":{"id":104,"name":"National League","link":"/api/v1/league/104″},"division":{"id":204,"name":"National League E ast","link":"/api/v1/divisions/204″},"sport":{"id":1,"link":"/api/v1/sports/1″,"name":"Major League Baseball"},"shortName":"NY Mets","franchiseName":"New York","clubName":"Mets","active":true}]},"graphqlVariables":{"getInitialData":{"contentfulLocale":"en-US","forgeLocale":"en-us","isApp":false,"preview":false,"storySlug":"royals-mj-melendez-bond-with-young-cancer-patient","teamId":"mlb","teamPropertiesId":"mlb-global-properties","teamPaletteId":"mlb-base-palette"},"getRelatedContent":{"slug":"royals-mj-melendez-bond-with-young-cancer-patient","options":{"locale":"en-us","teamId":"mlb","topicSlug":""}},"getTopic":{"forgeLocale":"en-us","topicSlug":""}},"headerState":{"clubId":"mlb","deviceProperties":{},"footerData":{"instanceId":"db2f8fb2-78c8-4d3c-a328-9e91c349dfee","n ame":"global-footer","variables":[],"menuItems":[{"itemId":"aec375d3-3afa-4491-ab28-60b736f38982″,"text":"Terms of Use","properties":{"link":"/official-information/terms-of-use","target":"_blank"},"menuItems":[]},{"itemId":"debe8dbf-de27-4eae-b7ec-adae43fc4642″,"text":"Privacy Policy","properties":{"link":"/official-information/privacy-policy"},"menuItems":[]},{"itemId":"345a1847-cac1-43a4-91bf-70c21ecee681″,"text":"Legal Notices","properties":{"link":"/official-information/legal-notices"},"menuItems":[]},{"itemId":"34014aad-1069-4bba-b22e-4b287a4f7df1″,"text":"Contact Us","properties":{"link":"/official-information/contact"},"menuItems":[]},{"itemId":"65e06970-7f8e-4328-ad82-9d90df0f3e87″,"text":"Do Not Sell My Personal Data","properties":{"link":"https://privacyportal.onetrust.com/webform/53a301ae-6882-46f9- af93-24f64f792aee/3251a424-8286-4725-9313-603f12c85a49″,"target":"_blank"},"menuItems":[]},{"itemId":"dd307e97-49c6-4f80-aff3-89a59696fb80″,"text":"Official Information","properties":{},"menuItems":[{"itemId":"bdf571d3-e8bb-403b-bb5f-7f28a7127c74″,"text":"Official Info","properties":{"link":"/official-information"},"menuItems":[]},{"itemId":"ecfd4d42-aa8d-4872-80a5-869c6b493018″,"text":"About MLB","properties":{"link":"/official-information/about-mlb"},"menuItems":[]},{"itemId":"bb62de22-5c84-4cab-b9fb-5429ea9d647c","text":"Team Information","properties":{"link":"https://www.mlb.com/team"},"menuItems":[]},{"itemId":"7cc37e2a-667c-4405-bd1f-87ad88bc4d9e","text":"Official Rules","properties":{"link":"https://img.mlbstatic.com/mlb-images/image/upload/mlb/atcjzj9j7wrgvsm8wnjq.pdf"},"menuItems":[]},{"itemId":"e658056b- 608b-4eee-a04a-43772f9e6bb4″,"text":"Replay Review Regulations","properties":{"link":"/glossary/rules/replay-review"},"menuItems":[]},{"itemId":"d1ffda83-f016-4ba6-8f32-7cc7ce787a9c","text":"Umpires","properties":{"link":"/official-information/umpires"},"menuItems":[]},{"itemId":"23dde9d7-6aba-4bec-a449-b1b4d5a5767c","text":"Advertise with Us","properties":{"link":"/sponsorship"},"menuItems":[]},{"itemId":"bd193214-b4a4-4c4d-965e-1a55cdc2e0fb","text":"Press Releases","properties":{"link":"/news/topic/mlb-press-releases"},"menuItems":[]}]},{"itemId":"7a60a8fc-0c3c-4c87-b04b-2b57b6c9894c","text":"Help/Contact Us","properties":{},"menuItems":[{"itemId":"efb27376-accc-4ca4-9017-c3309ee122d3″,"text":"Accessibility Information","properties":{"link":"/official-information/accessibility"},"menuItems":[]},{"itemId� ��:"cf3490fc-f093-4457-99a7-d2bc3f4d4cef","text":"Auctions Customer Service","properties":{"link":"http://auctions.mlb.com/iSynApp/manageUserEmail!showEmailContactUsForm.action?sid=1101001″},"menuItems":[]},{"itemId":"c6867706-11b7-4634-a78e-b5d513948f43″,"text":"Harassment Policy","properties":{"link":"/official-information/harassment-policy"},"menuItems":[]},{"itemId":"0e3932c9-beec-43f2-b712-66879a51ab63″,"text":"Help/Contact Us","properties":{"link":"/official-information/contact"},"menuItems":[]},{"itemId":"6d4ebef1-3168-4b79-a237-9f36931d3a2c","text":"MLB App FAQs","properties":{"link":"/apps/mlb-app/faq-apple"},"menuItems":[]},{"itemId":"4b3c6ee8-d4ae-4265-a7e7-7e5bea8cde28″,"text":"MLB.com Account Information","properties":{"link":"/official-information/faqs"},"menuItems":[]},{"itemId":"4d33a7c1-38d5-4b3b-a999-53377 f55738d","text":"MLB.TV Help Center","properties":{"link":"https://www.mlb.com/live-stream-games/help-center"},"menuItems":[]},{"itemId":"36f01834-7979-4a42-aa12-52439c2e320b","text":"Shop Help","properties":{"link":"https://www.mlbshop.com/customer-help-desk/hd-1″},"menuItems":[]},{"itemId":"bb6e7a31-4b7d-4e49-8c2e-00dda9e237ab","text":"Ticket Information","properties":{"link":"/official-information/ticket-faqs"},"menuItems":[]}]},{"itemId":"6ca8b189-8c54-428f-9f79-3c357ef18469″,"text":"More MLB Sites & Affiliates","properties":{},"menuItems":[{"itemId":"becc9309-94fc-491b-ad15-45f7c17f85a9″,"text":"MLB Players Alumni Association","properties":{"link":"/mlbpaa","target":""},"menuItems":[]},{"itemId":"9ff49c09-8a0d-41e6-b8b0-14f37f8e7f52″,"text":"MLB Players Association","properties":{"link":"http://ww w.mlbplayers.com/"},"menuItems":[]},{"itemId":"022ec2ca-bb20-4543-9cdc-95ba3a4443ca","text":"Minor League Baseball","properties":{"link":"https://www.milb.com/"},"menuItems":[]},{"itemId":"c6f9948e-3521-4788-83ed-b568f39e86aa","text":"MLB Network","properties":{"link":"https://www.mlb.com/network"},"menuItems":[]},{"itemId":"de2ea389-0a29-4600-8048-b4261916183d","text":"Baseball Assistance Team","properties":{"link":"/baseball-assistance-team"},"menuItems":[]},{"itemId":"6a47c1d6-35aa-4028-9825-7cfc34a3ea40″,"text":"Player Resource Center","properties":{"link":"/player-resource-center"},"menuItems":[]},{"itemId":"75f0b763-612d-4557-ae38-227fb5b3b7f1″,"text":"Tickets.com","properties":{"link":"http://www.tickets.com/"},"menuItems":[]},{"itemId":"cb410dd4-4ace-4b5b-be3e-4ae6d60cd20f","text":"YES Network",� ��properties":{"link":"https://www.yesnetwork.com/"},"menuItems":[]},{"itemId":"5c8f6196-a4d5-4ed5-b830-189580691d3e","text":"Australian Baseball League","properties":{"link":"https://theabl.com.au/"},"menuItems":[]},{"itemId":"ab6fc805-0bb7-439b-8c3c-92c61b035387″,"text":"World Baseball Classic","properties":{"link":"https://www.worldbaseballclassic.com/"},"menuItems":[]},{"itemId":"e218ed4d-89f9-4f7d-87e7-c05a3559cd74″,"text":"sabr.org","properties":{"link":"http://sabr.org/"},"menuItems":[]},{"itemId":"158a95a6-bd4f-4654-b57f-465d3c356a55″,"text":"College Baseball Hall of Fame","properties":{"link":"https://www.mlb.com/college-baseball-hall-of-fame"},"menuItems":[]},{"itemId":"2e494e91-a92e-4763-b89b-7944f37b1b3f","text":"Golden Spike Award","properties":{"link":"https://www.usabaseball.com/golden-spikes-award"}, "menuItems":[]},{"itemId":"ccd9020d-c619-45d2-bc1f-ef80ae2cd651″,"text":"USA Baseball","properties":{"link":"https://www.usabaseball.com"},"menuItems":[]},{"itemId":"75512a93-d52d-4d71-a6d3-70d6b44dfa0f","text":"LasMayores.com","properties":{"link":"https://www.mlb.com/es"},"menuItems":[]},{"itemId":"3b7bbad3-1ed5-468d-8703-205519315e04″,"text":"MLBCommunity.org","properties":{"link":"/mlb-community"},"menuItems":[]},{"itemId":"f8058121-3606-4ff2-be8a-d1a3d47642db","text":"AllStarGame.com","properties":{"link":"/all-star"},"menuItems":[]},{"itemId":"a624b4e5-c8d8-44b9-9084-7522ed0cee59″,"text":"MLB.com/Kids","properties":{"link":"https://www.mlb.com/fans/kids"},"menuItems":[]},{"itemId":"43c6bc47-f7d9-445a-85a1-10b3cdc02ee0″,"text":"MLB Photostore","properties":{"link":"https://photostore.mlb.com /","visible":"false"},"menuItems":[]},{"itemId":"c574a4a2-45ec-47fe-8ca3-b5b99d1cb443″,"text":"PlayBall.org","properties":{"link":"https://www.playball.org"},"menuItems":[]},{"itemId":"517cf98f-063c-486a-a725-5380e1ae063f","text":"MLB Educators","properties":{"link":"/mlb-educators"},"menuItems":[]}]},{"itemId":"e3a86593-6da0-4d00-a512-0b8c78c9b8a5″,"text":"Careers","properties":{"link":""},"menuItems":[{"itemId":"35caab61-51c7-4b17-a9b8-e9ecd201058a","text":"Careers Home","properties":{"link":"/careers/home"},"menuItems":[]}]}]},"headerData":{"instanceId":"fbde1dcd-c837-4740-991c-1087d1db26d1″,"name":"global-nav","variables":[],"menuItems":[{"itemId":"tickets","text":"Tickets","properties":{"link":"https://www.mlb.com/tickets","customProperties":"align:right;"},"menuItems":[{ "itemId":"9ded5035-6394-4a4d-b0b4-8e966a524cbe","text":"Tickets Hub","properties":{"link":"http://mlb.com/tickets?top-nav-dropdown"},"menuItems":[]},{"itemId":"b2956670-29de-4eb5-94db-7cbeecfb987f","text":"All-Star Tickets","properties":{"link":"https://www.mlb.com/all-star/tickets?top-nav-dropdown"},"menuItems":[]},{"itemId":"020f5910-a69a-443a-b5a3-37b7664d8a4f","text":"Spring Training","properties":{"link":"/tickets/spring-training","visible":"false"},"menuItems":[]}]},{"itemId":"6bfaf88e-891c-4e05-a935-8a32bd23086a","text":"Shop","properties":{"link":"https://www.mlbshop.com/?_s=bm-mlbcom-hp","customProperties":"align:right;","icon":"shopping-cart"},"menuItems":[{"itemId":"91dcfa1d-f4de-4bf9-93f8-8f91f4069272″,"text":"MLB Online Shop","properties":{"link":"https://www.mlbshop.com/?_s=bm-mlbcom-hp","c ustomProperties":""},"menuItems":[]},{"itemId":"d7b3c8e0-42c4-45c5-8278-c51adb21b47f","text":"Auction","properties":{"link":"https://auctions.mlb.com/iSynApp/showHomePage.action?sid=1101001&isynsharedsession=9mislq-18JnZhOEp-FeGzvUB3G6zxwkeKqwX99MKAttEdaSACl02r4aCDzYhNvUm","visible":"true"},"menuItems":[]},{"itemId":"c69e35fc-900e-4fcc-9348-085aa0febeab","text":"Gift Cards","properties":{"link":"https://www.mlbshop.com/gift-cards/x-462351+z-94899005-3509039474?_s=bm-mlbcom-Home","customProperties":""},"menuItems":[]},{"itemId":"7423a9ca-3a6f-42fe-8d6e-9459bed284c7″,"text":"MLB NYC Flagship Store","properties":{"link":"https://www.mlb.com/shop/nyc-retail-store"},"menuItems":[]},{"itemId":"44958e84-599e-44b1-96b4-44f38a477942″,"text":"European Shop","properties":{"link":"http://www.mlbshopeurope.com/stores/mlb/en?portal=MLTS66FS&CM P=PSC-MLTS66FS","customProperties":""},"menuItems":[]},{"itemId":"51d3278e-90fd-4462-aec0-7cfd8de1cb79″,"text":"Photo Store","properties":{"link":"https://photostore.mlb.com/","visible":"true"},"menuItems":[]}]},{"itemId":"5052bac6-3f1d-4847-8739-42021d7cfc2d","text":"News","properties":{"link":"https://www.mlb.com/news","customProperties":"amp:true;mobile:true"},"menuItems":[{"itemId":"82d45c9a-d055-4ab4-b785-576d982a2077″,"text":"Probable Pitchers","properties":{"visible":"true","link":"https://www.mlb.com/probable-pitchers"},"menuItems":[]},{"itemId":"29c52020-6ed2-45f6-8f8b-6d7e909a68c1″,"text":"Starting Lineups","properties":{"link":"https://www.mlb.com/starting-lineups"},"menuItems":[]},{"itemId":"28522a27-ab22-43ed-84b4-1b4760c39535″,"text":"Transactions","properties":{"link":"http://mlb .mlb.com/mlb/transactions/?tcid=mm_mlb_players#month=6&year=2022″},"menuItems":[]},{"itemId":"28a2e573-86ba-4cdc-a924-86d3b6500979″,"text":"Injury Report","properties":{"visible":"true","link":"https://www.mlb.com/injury-report"},"menuItems":[]},{"itemId":"6ee1c331-faa0-4865-a062-1c98a2f67c0d","text":"Great Stories","properties":{"visible":"true","link":"https://www.mlb.com/news/topic/longform"},"menuItems":[]},{"itemId":"c1ac7886-1d18-4ad8-9fc4-326ab4753144″,"text":"MLB Draft","properties":{"visible":"true","link":"https://www.mlb.com/draft/2022″},"menuItems":[]},{"itemId":"7e316d55-5379-4151-a0e5-828b6b4f8ba8″,"text":"All-Star Game","properties":{"visible":"true","link":"https://www.mlb.com/all-star/"},"menuItems":[]},{"itemId":"de347a3e-0811-49db-aca7-d56d79b69cde","text":"MLB Pipeline","propert ies":{"link":"https://www.mlb.com/pipeline"},"menuItems":[]}]},{"itemId":"ed72bef5-d993-4ffe-91d2-15abf6218c12″,"text":"Watch","properties":{"link":"/tv?&affiliateId=mlbMENU"},"menuItems":[{"itemId":"d492eeb7-757f-4600-b3b3-77882293b208″,"text":"Video","properties":{},"menuItems":[{"itemId":"5031c87a-7b97-4db0-a447-d29e556f380c","text":"Film Room","properties":{"link":"https://www.mlb.com/video"},"menuItems":[]},{"itemId":"49538483-21da-4efb-9624-3b27c74823ad","text":"Statcast","properties":{"link":"https://www.mlb.com/video/topic/statcast"},"menuItems":[]},{"itemId":"5dbfda08-1915-42bc-a899-61f8906ede30″,"text":"MLB Network","properties":{"link":"https://www.mlb.com/network"},"menuItems":[]},{"itemId":"168e1c3a-56a8-49f4-8800-ef5ff3024c7d","text":"Search","properties":{"link":"https://www. mlb.com/video/search"},"menuItems":[]},{"itemId":"527369c6-59ed-47ec-b41f-2b71444bfeee","text":"Podcasts","properties":{"link":"https://www.mlb.com/fans/podcasts"},"menuItems":[]}]},{"itemId":"5dd37289-4d79-4b66-8359-1c5d0954f7f1″,"text":"MLB.TV","properties":{},"menuItems":[{"itemId":"6c2eca19-80b0-45e0-a481-53d6200992e3″,"text":"Watch & Listen Live","properties":{"link":"/live-stream-games?&affiliateID=mlbMENU"},"menuItems":[]},{"itemId":"1ff93fa1-3ae4-40e3-b263-f34d1e3a70e1″,"text":"Buy MLB.TV","properties":{"link":"/live-stream-games/subscribe?&affiliateId=mlbMENU"},"menuItems":[]},{"itemId":"5df3aa62-4f5b-479c-9669-4736862d0100″,"text":"Buy MLB Audio","properties":{"link":"/live-stream-games/subscribe/mlb-audio?&affiliateId=mlbMENU"},"menuItems":[]},{"itemId":"18ca0078-fb25-40f0-98b9-05c2a605965b",� ��text":"Help Center","properties":{"link":"https://www.mlb.com/live-stream-games/help-center"},"menuItems":[]}]}]},{"itemId":"7c68f445-5095-46cc-bab3-73af6c921597″,"text":"Scores","properties":{"link":"https://www.mlb.com/scores","customProperties":"mobile:true;amp:true;","visible":"true"},"menuItems":[]},{"itemId":"248fea7e-1d19-452a-bb5c-999e1a09b7cd","text":"Schedule","properties":{"link":"https://www.mlb.com/schedule","customProperties":"amp:true;mobile:true;"},"menuItems":[{"itemId":"f4010b7a-902c-41e0-b405-e0fa695b5c64″,"text":"2022 Regular Season","properties":{"link":"https://www.mlb.com/schedule/"},"menuItems":[]},{"itemId":"2755030c-3503-4089-b6c2-b8e982459945″,"text":"2021 Postseason","properties":{"link":"https://www.mlb.com/postseason"},"menuItems":[]},{"itemId":"94c9d7e4-3477-4217-87f3-008d2 290b9ee","text":"Important Dates","properties":{"link":"/schedule/events#important-dates"},"menuItems":[]},{"itemId":"3747c1bc-9b3d-43f5-bd04-d1274c59c02a","text":"Team by Team Schedule","properties":{"link":"https://www.mlb.com/schedule/team-by-team"},"menuItems":[]},{"itemId":"e75ecc62-7e72-4b53-9705-a23e2b511f83″,"text":"National Broadcasts","properties":{"link":"https://www.mlb.com/live-stream-games/national-broadcast-schedule","visible":"true"},"menuItems":[]}]},{"itemId":"9efaf5e3-6a93-4e4f-b8af-1219110ecb30″,"text":"Stats","properties":{"link":"https://www.mlb.com/stats","customProperties":"mobile:true;amp:true;"},"menuItems":[{"itemId":"41566816-1cb8-421f-9a4a-9ccdefa7ed69″,"text":"Statcast Leaders","properties":{"link":"https://baseballsavant.mlb.com/statcast_leaderboard"},"menuItems":[]},{"itemId":"2 d0a2684-64c6-4d9f-87a1-a7cf9f661e2f","text":"Baseball Savant","properties":{"link":"https://baseballsavant.mlb.com/"},"menuItems":[]},{"itemId":"b9d0ae31-f31d-449b-82fb-5a77f59293ba","text":"Top Prospect Stats","properties":{"link":"/prospects/stats/top-prospects?type=all&minPA=1″},"menuItems":[]}]},{"itemId":"6af88ec1-9bfe-4494-abc0-898dc919a081″,"text":"Standings","properties":{"link":"https://www.mlb.com/standings","customProperties":"amp:true;"},"menuItems":[]},{"itemId":"15179b67-af8e-42a1-964c-45944e1ab986″,"text":"Youth","properties":{"link":"https://www.mlb.com/youth-baseball-softball"},"menuItems":[{"itemId":"0a04e27f-bcb1-4901-acc0-a14e9ebc5852″,"text":"Play Ball","properties":{"link":"https://www.mlb.com/play-ball"},"menuItems":[]},{"itemId":"f989fcab-01fa-4d66-8e11-6640be070816″,"text":"Youth B aseball & Softball","properties":{"link":"https://www.mlb.com/youth-baseball-softball"},"menuItems":[]}]},{"itemId":"8c842eeb-dedd-430c-a452-57a740d5c3df","text":"Players","properties":{"link":"https://www.mlb.com/players","customProperties":"","icon":"group","visible":"true"},"menuItems":[{"itemId":"2983d4a7-0410-41fe-8b08-35c866b373d5″,"text":"Prospect Rankings","properties":{"link":"https://www.mlb.com/prospects"},"menuItems":[]},{"itemId":"1f929714-240b-4834-b859-8066a592fa8e","text":"Depth Charts","properties":{"link":"https://www.mlb.com/team/roster/depth-chart"},"menuItems":[]},{"itemId":"a07b01b6-397e-450e-bd8d-7e00c6dd2a80″,"text":"MLB Players Association","properties":{"link":"https://www.mlbplayers.com"},"menuItems":[]},{"itemId":"3de86763-c530-400b-a7de-1761c927d7bc","text":"Negro Leagu es","properties":{"link":"https://www.mlb.com/history/negro-leagues"},"menuItems":[]}]},{"itemId":"98430c25-7924-4112-a70f-0b32fd31594f","text":"Teams","properties":{"link":"https://www.mlb.com/team","customProperties":"amp:true;module:teammodule;align:right;"},"menuItems":[{"itemId":"9191834c-54c4-40a7-8aac-9745d3666084″,"text":"Team Module","properties":{"customProperties":"module:teammodule;"},"menuItems":[]}]},{"itemId":"397b9e10-6d65-4fc0-bbe6-8d07f5e8d3a8″,"text":"ES","properties":{"link":"https://www.mlb.com/es","customProperties":"align:right;lang:es;label:Español","toolTip":"Español"},"menuItems":[{"itemId":"ceb83c80-eaf2-4dd4-bdc6-e23b1e11ae60″,"text":"日本語","properties":{"link":"http://www.mlb.jp/","customProperties":"lang:ja","visible":"false"},"menuItems":[]},{"itemId":"27ac 6728-00c1-4965-963b-05d33268fb50″,"text":"한국어","properties":{"link":"https://www.mlbkor.com/","customProperties":"lang:ko","visible":"false"},"menuItems":[]}]}]},"locale":"en","reqPath":"/news/royals-mj-melendez-bond-with-young-cancer-patient","sharedNav":{"instanceId":"6c265854-d856-4f92-aea1-07dfe5cda020″,"name":"shared-nav","variables":[],"menuItems":[{"itemId":"93b3e9b2-65a9-4585-9185-03e255cb523c","text":"MLB.TV","properties":{"link":"https://www.mlb.com/tv?&affiliateId=clubMENU","icon":"watch","customProperties":"align:right;"},"menuItems":[{"itemId":"d54a2b21-9db9-4252-9ebe-e3a4b2a3cf83″,"text":"Watch & Listen Live","properties":{"link":"https://www.mlb.com/live-stream-games?&affiliateId=clubMENU"},"menuItems":[]},{"itemId":"2d8d6ad8-dc2a-4971-9b12-f1853530c5d3″,"text":"Buy MLB.TV� ��,"properties":{"link":"/live-stream-games/subscribe?&affiliateId=clubMENU"},"menuItems":[]},{"itemId":"38c2991b-6331-469b-bce7-c53ab3267bc6″,"text":"Buy MLB Audio","properties":{"link":"/live-stream-games/subscribe/mlb-audio?&affiliateId=clubMENU"},"menuItems":[]},{"itemId":"2f433cfb-699a-43bb-ab54-d3b4a7269d8e","text":"Watch MLB.TV Docs & Features","properties":{"link":"https://www.mlb.com/tv/featured?&affiliateId=clubMENU"},"menuItems":[]},{"itemId":"6254640c-2069-4447-822f-084d0a38f161″,"text":"MLB.TV Help Center","properties":{"link":"https://www.mlb.com/live-stream-games/help-center?&affiliateId=clubMENU"},"menuItems":[]}]},{"itemId":"d54d0be0-f610-4f8b-90ac-c246c361e2e2″,"text":"Fantasy","properties":{"link":"https://www.mlb.com/fantasy","customProperties":"","visible":"true"},"menuItems":[{"item Id":"5ec4bde4-6bc1-412b-a92b-6b7cb3b2f07c","text":"Yahoo Fantasy Baseball","properties":{"link":"http://yhoo.it/3aK5QQw","visible":"false","target":"_blank"},"menuItems":[]},{"itemId":"b2a63b51-03fc-423d-971e-1e566f6008f4″,"text":"MLB Rally","properties":{"link":"https://www.mlb.com/apps/rally","visible":"false"},"menuItems":[]},{"itemId":"f6929b88-632d-4a6f-ba73-8a64fccba1b0″,"text":"MLB Quick Pick","properties":{"link":"https://www.mlb.com/apps/rally/quickpick","visible":"false"},"menuItems":[]},{"itemId":"0ebe9e5d-3fc7-48d2-acb1-c33eb931b911″,"text":"MLB Beat the Streak","properties":{"link":"https://www.mlb.com/apps/beat-the-streak","visible":"false"},"menuItems":[]},{"itemId":"086bd307-a929-4414-9dd7-09bdac8d3f2e","text":"MLB MOONBLASTS Pick 'Em","properties":{"link":"https://www.mlb.com /sponsorship/ftx-moonblasts-pick-em","customProperties":"expires:1627754400″,"visible":"false"},"menuItems":[]},{"itemId":"14aa1d4b-0193-4670-a1fc-b4386d4977e8″,"text":"The Vault","properties":{"link":"https://www.mlb.com/the-vault","visible":"false"},"menuItems":[]},{"itemId":"4e0abdd4-8a0f-4bc5-838f-91dd2796041e","text":"MLB Home Run Derby","properties":{"link":"https://www.mlb.com/fantasy/home-run-derby"},"menuItems":[]},{"itemId":"7d8dfda7-345a-46fa-82dc-105068ba223e","text":"Season Pick 'Em","properties":{"link":"https://www.mlb.com/season-pick-em?affiliateId=spe-fantasynav-club-2021″,"visible":"false"},"menuItems":[]},{"itemId":"6eda396d-199b-4772-b3c9-c0b032513b6c","text":"MLB Pre-Pick (AUS)","properties":{"customProperties":"","link":"https://www.mlb.com/pre-pick/tab","visible":"false"},"menuItem s":[]},{"itemId":"9f1ff266-0ed8-4adb-ba77-428d1871b237″,"text":"Closer Report","properties":{"link":"https://www.mlb.com/closer-report","visible":"false"},"menuItems":[]},{"itemId":"4c4f57bd-e31a-46c9-8f73-0fa2227451d3″,"text":"Prospect Rankings","properties":{"link":"https://www.mlb.com/prospects"},"menuItems":[]},{"itemId":"1ebe4dc3-2c6a-469f-be59-474fe14dbbd7″,"text":"MLB Champions","properties":{"link":"https://www.mlbc.app/?ref=mlbcom","target":"_blank","visible":"false"},"menuItems":[]}]},{"itemId":"d1f61f89-9fd0-4f03-be17-2c5e128711a4″,"text":"Apps","properties":{"link":"/apps"},"menuItems":[{"itemId":"83ac2ddf-414b-47d1-afec-ffacd068ab57″,"text":"MLB","properties":{"link":"/apps/mlb-app"},"menuItems":[]},{"itemId":"83dbba73-02ac-4ba0-bebf-2c62ef04c19e","text":"MLB Rally","pr operties":{"link":"https://www.mlb.com/apps/rally","visible":"false"},"menuItems":[]},{"itemId":"26fda476-348c-4f42-aa7c-92d1f9b1bf5c","text":"MLB Beat the Streak","properties":{"link":"https://www.mlb.com/apps/beat-the-streak","visible":"false"},"menuItems":[]},{"itemId":"e09e6978-fcf7-4c2f-8387-59d83b7be38e","text":"MLB Ballpark","properties":{"link":"/apps/ballpark"},"menuItems":[]},{"itemId":"86320a6b-11a1-4312-8eeb-a6c44f293f6c","text":"MLB Play","properties":{"link":"https://www.mlb.com/play"},"menuItems":[]},{"itemId":"5e7b8019-9484-4872-abd7-8b963cd5969e","text":"MiLB First Pitch","properties":{"link":"https://www.milb.com/about/first-pitch"},"menuItems":[]},{"itemId":"4fd8c1f8-a753-4501-916c-663390f1a566″,"text":"MLB Home Run Derby","properties":{"link":"https://www.mlb.com/fantasy/home-run-de rby"},"menuItems":[]},{"itemId":"9d8dfe8b-be1a-4ebf-9509-6bd0165a868e","text":"MLB FAQs","properties":{"link":"/apps/mlb-app/faq-apple"},"menuItems":[]},{"itemId":"df4e8527-e357-4272-bcf7-61876ed9455d","text":"MLB Ballpark FAQs","properties":{"link":"/apps/ballpark/faq-apple","visible":"true"},"menuItems":[]},{"itemId":"0ee38329-4c3c-48f5-86c7-04a58c24c006″,"text":"MLB Play FAQs","properties":{"link":"https://www.mlb.com/help/play/frequently-asked-questions"},"menuItems":[]},{"itemId":"c2943c65-a843-437a-9ef4-4ccfe5be088f","text":"MLB Rally FAQs","properties":{"link":"https://www.mlb.com/apps/rally/faq-apple","visible":"false"},"menuItems":[]}]}]},"styleProps":{},"teamNameSlug":"","teamsData":[{"springLeague":{"id":114,"name":"Cactus League","link":"/api/v1/league/114″,"abbreviation":"CL" },"allStarStatus":"N","id":133,"name":"Oakland Athletics","link":"/api/v1/teams/133″,"season":2022,"venue":{"id":10,"name":"Oakland Coliseum","link":"/api/v1/venues/10″,"location":{"address1″:"7000 Coliseum Way","city":"Oakland","state":"California","stateAbbrev":"CA","postalCode":"94621″,"defaultCoordinates":{"latitude":37.751511,"longitude":-122.200698},"country":"USA","phone":"(510) 638-4900″},"timeZone":{"id":"America/Los_Angeles","offset":-7,"tz":"PDT"},"active":true},"springVenue":{"id":2507,"link":"/api/v1/venues/2507″},"teamCode":"oak","fileCode":"oak","abbreviation":"OAK","teamName":"Athletics","locationName":"Oakland","firstYearOfPlay":"1901″,"league":{"id":103,"name":"American League","link":"/api/v1/league/103″},"division":{" id":200,"name":"American League West","link":"/api/v1/divisions/200″},"sport":{"id":1,"link":"/api/v1/sports/1″,"name":"Major League Baseball"},"shortName":"Oakland","franchiseName":"Oakland","clubName":"Athletics","active":true},{"springLeague":{"id":115,"name":"Grapefruit League","link":"/api/v1/league/115″,"abbreviation":"GL"},"allStarStatus":"N","id":134,"name":"Pittsburgh Pirates","link":"/api/v1/teams/134″,"season":2022,"venue":{"id":31,"name":"PNC Park","link":"/api/v1/venues/31″,"location":{"address1″:"115 Federal Street","city":"Pittsburgh","state":"Pennsylvania","stateAbbrev":"PA","postalCode":"15212″,"defaultCoordinates":{"latitude":40.446904,"longitude":-80.005753},"country":"USA","phone":"(412) 323-5000″},"timeZone":{"id":"America/New _York","offset":-4,"tz":"EDT"},"active":true},"springVenue":{"id":2526,"link":"/api/v1/venues/2526″},"teamCode":"pit","fileCode":"pit","abbreviation":"PIT","teamName":"Pirates","locationName":"Pittsburgh","firstYearOfPlay":"1882″,"league":{"id":104,"name":"National League","link":"/api/v1/league/104″},"division":{"id":205,"name":"National League Central","link":"/api/v1/divisions/205″},"sport":{"id":1,"link":"/api/v1/sports/1″,"name":"Major League Baseball"},"shortName":"Pittsburgh","franchiseName":"Pittsburgh","clubName":"Pirates","active":true},{"springLeague":{"id":114,"name":"Cactus League","link":"/api/v1/league/114″,"abbreviation":"CL"},"allStarStatus":"N","id":135,"name":"San Diego Padres","link":"/api/v1/teams/135″,"season":2022,"v enue":{"id":2680,"name":"Petco Park","link":"/api/v1/venues/2680″,"location":{"address1″:"100 Park Boulevard","city":"San Diego","state":"California","stateAbbrev":"CA","postalCode":"92101″,"defaultCoordinates":{"latitude":32.707861,"longitude":-117.157278},"country":"USA","phone":"(619) 795-5000″},"timeZone":{"id":"America/Los_Angeles","offset":-7,"tz":"PDT"},"active":true},"springVenue":{"id":2530,"link":"/api/v1/venues/2530″},"teamCode":"sdn","fileCode":"sd","abbreviation":"SD","teamName":"Padres","locationName":"San Diego","firstYearOfPlay":"1968″,"league":{"id":104,"name":"National League","link":"/api/v1/league/104″},"division":{"id":203,"name":"National League West","link":"/api/v1/divisions/203″},"sport":{"id":1,"link":"/api/v1/spo rts/1″,"name":"Major League Baseball"},"shortName":"San Diego","franchiseName":"San Diego","clubName":"Padres","active":true},{"springLeague":{"id":114,"name":"Cactus League","link":"/api/v1/league/114″,"abbreviation":"CL"},"allStarStatus":"N","id":136,"name":"Seattle Mariners","link":"/api/v1/teams/136″,"season":2022,"venue":{"id":680,"name":"T-Mobile Park","link":"/api/v1/venues/680″,"location":{"address1″:"P.O. Box 4100″,"city":"Seattle","state":"Washington","stateAbbrev":"WA","postalCode":"98104″,"defaultCoordinates":{"latitude":47.591333,"longitude":-122.33251},"country":"USA","phone":"(206) 346-4000″},"timeZone":{"id":"America/Los_Angeles","offset":-7,"tz":"PDT"},"active":true},"springVenue":{"id":2530,"link":"/api/v1/venues/2530″},"team Code":"sea","fileCode":"sea","abbreviation":"SEA","teamName":"Mariners","locationName":"Seattle","firstYearOfPlay":"1977″,"league":{"id":103,"name":"American League","link":"/api/v1/league/103″},"division":{"id":200,"name":"American League West","link":"/api/v1/divisions/200″},"sport":{"id":1,"link":"/api/v1/sports/1″,"name":"Major League Baseball"},"shortName":"Seattle","franchiseName":"Seattle","clubName":"Mariners","active":true},{"springLeague":{"id":114,"name":"Cactus League","link":"/api/v1/league/114″,"abbreviation":"CL"},"allStarStatus":"N","id":137,"name":"San Francisco Giants","link":"/api/v1/teams/137″,"season":2022,"venue":{"id":2395,"name":"Oracle Park","link":"/api/v1/venues/2395″,"location":{"address1″:"24 Willie Mays Plaza",� ��city":"San Francisco","state":"California","stateAbbrev":"CA","postalCode":"94107″,"defaultCoordinates":{"latitude":37.778383,"longitude":-122.389448},"country":"USA","phone":"(415) 972-2000″},"timeZone":{"id":"America/Los_Angeles","offset":-7,"tz":"PDT"},"active":true},"springVenue":{"id":2532,"link":"/api/v1/venues/2532″},"teamCode":"sfn","fileCode":"sf","abbreviation":"SF","teamName":"Giants","locationName":"San Francisco","firstYearOfPlay":"1883″,"league":{"id":104,"name":"National League","link":"/api/v1/league/104″},"division":{"id":203,"name":"National League West","link":"/api/v1/divisions/203″},"sport":{"id":1,"link":"/api/v1/sports/1″,"name":"Major League Baseball"},"shortName":"San Francisco","franchiseName":"San Francisco","clubName� ��:"Giants","active":true},{"springLeague":{"id":115,"name":"Grapefruit League","link":"/api/v1/league/115″,"abbreviation":"GL"},"allStarStatus":"N","id":138,"name":"St. Louis Cardinals","link":"/api/v1/teams/138″,"season":2022,"venue":{"id":2889,"name":"Busch Stadium","link":"/api/v1/venues/2889″,"location":{"address1″:"700 Clark Street","city":"St. Louis","state":"Missouri","stateAbbrev":"MO","postalCode":"63102″,"defaultCoordinates":{"latitude":38.62256667,"longitude":-90.19286667},"country":"USA","phone":"(314) 345-9600″},"timeZone":{"id":"America/Chicago","offset":-5,"tz":"CDT"},"active":true},"springVenue":{"id":2520,"link":"/api/v1/venues/2520″},"teamCode":"sln","fileCode":"stl","abbreviation":"STL","teamName":"Cardinals","locationNam e":"St. Louis","firstYearOfPlay":"1892″,"league":{"id":104,"name":"National League","link":"/api/v1/league/104″},"division":{"id":205,"name":"National League Central","link":"/api/v1/divisions/205″},"sport":{"id":1,"link":"/api/v1/sports/1″,"name":"Major League Baseball"},"shortName":"St. Louis","franchiseName":"St. Louis","clubName":"Cardinals","active":true},{"springLeague":{"id":115,"name":"Grapefruit League","link":"/api/v1/league/115″,"abbreviation":"GL"},"allStarStatus":"N","id":139,"name":"Tampa Bay Rays","link":"/api/v1/teams/139″,"season":2022,"venue":{"id":12,"name":"Tropicana Field","link":"/api/v1/venues/12″,"location":{"address1″:"One Tropicana Drive","city":"St. Petersburg","state":"Florida","stateAbbrev":"FL","postalCode":"33705 ″,"defaultCoordinates":{"latitude":27.767778,"longitude":-82.6525},"country":"USA","phone":"(727) 825-3137″},"timeZone":{"id":"America/New_York","offset":-4,"tz":"EDT"},"active":true},"springVenue":{"id":2534,"link":"/api/v1/venues/2534″},"teamCode":"tba","fileCode":"tb","abbreviation":"TB","teamName":"Rays","locationName":"St. Petersburg","firstYearOfPlay":"1996″,"league":{"id":103,"name":"American League","link":"/api/v1/league/103″},"division":{"id":201,"name":"American League East","link":"/api/v1/divisions/201″},"sport":{"id":1,"link":"/api/v1/sports/1″,"name":"Major League Baseball"},"shortName":"Tampa Bay","franchiseName":"Tampa Bay","clubName":"Rays","active":true},{"springLeague":{"id":114,"name":"Cactus League","link":"/api/v1/league /114″,"abbreviation":"CL"},"allStarStatus":"N","id":140,"name":"Texas Rangers","link":"/api/v1/teams/140″,"season":2022,"venue":{"id":5325,"name":"Globe Life Field","link":"/api/v1/venues/5325″,"location":{"address1″:"734 Stadium Drive","city":"Arlington","state":"Texas","stateAbbrev":"TX","postalCode":"76011″,"defaultCoordinates":{"latitude":32.747299,"longitude":-97.081818},"country":"USA","phone":"(817) 533-1972″},"timeZone":{"id":"America/Chicago","offset":-5,"tz":"CDT"},"active":true},"springVenue":{"id":2603,"link":"/api/v1/venues/2603″},"teamCode":"tex","fileCode":"tex","abbreviation":"TEX","teamName":"Rangers","locationName":"Arlington","firstYearOfPlay":"1961″,"league":{"id":103,"name":"American League","link":"/api/v1/league/ 103″},"division":{"id":200,"name":"American League West","link":"/api/v1/divisions/200″},"sport":{"id":1,"link":"/api/v1/sports/1″,"name":"Major League Baseball"},"shortName":"Texas","franchiseName":"Texas","clubName":"Rangers","active":true},{"springLeague":{"id":115,"name":"Grapefruit League","link":"/api/v1/league/115″,"abbreviation":"GL"},"allStarStatus":"N","id":141,"name":"Toronto Blue Jays","link":"/api/v1/teams/141″,"season":2022,"venue":{"id":14,"name":"Rogers Centre","link":"/api/v1/venues/14″,"location":{"address1″:"1 Blue Jays Way, Suite 3200″,"city":"Toronto","state":"Ontario","stateAbbrev":"ON","postalCode":"M5V1J1″,"defaultCoordinates":{"latitude":43.64155,"longitude":-79.38915},"country":"Canada","phone":"(416) 341-1000″},"timeZone ":{"id":"America/Toronto","offset":-4,"tz":"EDT"},"active":true},"springVenue":{"id":2536,"link":"/api/v1/venues/2536″},"teamCode":"tor","fileCode":"tor","abbreviation":"TOR","teamName":"Blue Jays","locationName":"Toronto","firstYearOfPlay":"1977″,"league":{"id":103,"name":"American League","link":"/api/v1/league/103″},"division":{"id":201,"name":"American League East","link":"/api/v1/divisions/201″},"sport":{"id":1,"link":"/api/v1/sports/1″,"name":"Major League Baseball"},"shortName":"Toronto","franchiseName":"Toronto","clubName":"Blue Jays","active":true},{"springLeague":{"id":115,"name":"Grapefruit League","link":"/api/v1/league/115″,"abbreviation":"GL"},"allStarStatus":"N","id":142,"name":"Minnesota Twins","link":"/api/v1/teams/142″, "season":2022,"venue":{"id":3312,"name":"Target Field","link":"/api/v1/venues/3312″,"location":{"address1″:"1 Twins Way","city":"Minneapolis","state":"Minnesota","stateAbbrev":"MN","postalCode":"55403″,"defaultCoordinates":{"latitude":44.981829,"longitude":-93.277891},"country":"USA","phone":"(612) 659-3400″},"timeZone":{"id":"America/Chicago","offset":-5,"tz":"CDT"},"active":true},"springVenue":{"id":2862,"link":"/api/v1/venues/2862″},"teamCode":"min","fileCode":"min","abbreviation":"MIN","teamName":"Twins","locationName":"Minneapolis","firstYearOfPlay":"1901″,"league":{"id":103,"name":"American League","link":"/api/v1/league/103″},"division":{"id":202,"name":"American League Central","link":"/api/v1/divisions/202″},"sport":{"id":1,"lin k":"/api/v1/sports/1″,"name":"Major League Baseball"},"shortName":"Minnesota","franchiseName":"Minnesota","clubName":"Twins","active":true},{"springLeague":{"id":115,"name":"Grapefruit League","link":"/api/v1/league/115″,"abbreviation":"GL"},"allStarStatus":"N","id":143,"name":"Philadelphia Phillies","link":"/api/v1/teams/143″,"season":2022,"venue":{"id":2681,"name":"Citizens Bank Park","link":"/api/v1/venues/2681″,"location":{"address1″:"One Citizens Bank Way","city":"Philadelphia","state":"Pennsylvania","stateAbbrev":"PA","postalCode":"19148″,"defaultCoordinates":{"latitude":39.90539086,"longitude":-75.16716957},"country":"USA","phone":"(215) 463-6000″},"timeZone":{"id":"America/New_York","offset":-4,"tz":"EDT"},"active":true},"springVenue":{"id": 2700,"link":"/api/v1/venues/2700″},"teamCode":"phi","fileCode":"phi","abbreviation":"PHI","teamName":"Phillies","locationName":"Philadelphia","firstYearOfPlay":"1883″,"league":{"id":104,"name":"National League","link":"/api/v1/league/104″},"division":{"id":204,"name":"National League East","link":"/api/v1/divisions/204″},"sport":{"id":1,"link":"/api/v1/sports/1″,"name":"Major League Baseball"},"shortName":"Philadelphia","franchiseName":"Philadelphia","clubName":"Phillies","active":true},{"springLeague":{"id":115,"name":"Grapefruit League","link":"/api/v1/league/115″,"abbreviation":"GL"},"allStarStatus":"N","id":144,"name":"Atlanta Braves","link":"/api/v1/teams/144″,"season":2022,"venue":{"id":4705,"name":"Truist Park","link":"/api/v1/venues/4705 ″,"location":{"address1″:"755 Battery Avenue","city":"Atlanta","state":"Georgia","stateAbbrev":"GA","postalCode":"30339″,"defaultCoordinates":{"latitude":33.890672,"longitude":-84.467641},"country":"USA"},"timeZone":{"id":"America/New_York","offset":-4,"tz":"EDT"},"active":true},"springVenue":{"id":5380,"link":"/api/v1/venues/5380″},"teamCode":"atl","fileCode":"atl","abbreviation":"ATL","teamName":"Braves","locationName":"Atlanta","firstYearOfPlay":"1871″,"league":{"id":104,"name":"National League","link":"/api/v1/league/104″},"division":{"id":204,"name":"National League East","link":"/api/v1/divisions/204″},"sport":{"id":1,"link":"/api/v1/sports/1″,"name":"Major League Baseball"},"shortName":"Atlanta","franchiseName":"Atlanta","clubName� �:"Braves","active":true},{"springLeague":{"id":114,"name":"Cactus League","link":"/api/v1/league/114″,"abbreviation":"CL"},"allStarStatus":"N","id":145,"name":"Chicago White Sox","link":"/api/v1/teams/145″,"season":2022,"venue":{"id":4,"name":"Guaranteed Rate Field","link":"/api/v1/venues/4″,"location":{"address1″:"333 West 35th Street","city":"Chicago","state":"Illinois","stateAbbrev":"IL","postalCode":"60616″,"defaultCoordinates":{"latitude":41.83,"longitude":-87.634167},"country":"USA","phone":"(312) 674-1000″},"timeZone":{"id":"America/Chicago","offset":-5,"tz":"CDT"},"active":true},"springVenue":{"id":3809,"link":"/api/v1/venues/3809″},"teamCode":"cha","fileCode":"cws","abbreviation":"CWS","teamName":"White Sox","locationName":"Chi cago","firstYearOfPlay":"1901″,"league":{"id":103,"name":"American League","link":"/api/v1/league/103″},"division":{"id":202,"name":"American League Central","link":"/api/v1/divisions/202″},"sport":{"id":1,"link":"/api/v1/sports/1″,"name":"Major League Baseball"},"shortName":"Chi White Sox","franchiseName":"Chicago","clubName":"White Sox","active":true},{"springLeague":{"id":115,"name":"Grapefruit League","link":"/api/v1/league/115″,"abbreviation":"GL"},"allStarStatus":"N","id":146,"name":"Miami Marlins","link":"/api/v1/teams/146″,"season":2022,"venue":{"id":4169,"name":"loanDepot park","link":"/api/v1/venues/4169″,"location":{"address1″:"501 Marlins Way","city":"Miami","state":"Florida","stateAbbrev":"FL","postalCode":"33125″,"defaultCoordina tes":{"latitude":25.77796236,"longitude":-80.21951795},"country":"USA"},"timeZone":{"id":"America/New_York","offset":-4,"tz":"EDT"},"active":true},"springVenue":{"id":2520,"link":"/api/v1/venues/2520″},"teamCode":"mia","fileCode":"mia","abbreviation":"MIA","teamName":"Marlins","locationName":"Miami","firstYearOfPlay":"1991″,"league":{"id":104,"name":"National League","link":"/api/v1/league/104″},"division":{"id":204,"name":"National League East","link":"/api/v1/divisions/204″},"sport":{"id":1,"link":"/api/v1/sports/1″,"name":"Major League Baseball"},"shortName":"Miami","franchiseName":"Miami","clubName":"Marlins","active":true},{"springLeague":{"id":115,"name":"Grapefruit League","link":"/api/v1/league/115″,"abbreviation":"GL"},"allStarStatus� ��:"N","id":147,"name":"New York Yankees","link":"/api/v1/teams/147″,"season":2022,"venue":{"id":3313,"name":"Yankee Stadium","link":"/api/v1/venues/3313″,"location":{"address1″:"One East 161st Street","city":"Bronx","state":"New York","stateAbbrev":"NY","postalCode":"10451″,"defaultCoordinates":{"latitude":40.82919482,"longitude":-73.9264977},"country":"USA","phone":"(718) 293-4300″},"timeZone":{"id":"America/New_York","offset":-4,"tz":"EDT"},"active":true},"springVenue":{"id":2523,"link":"/api/v1/venues/2523″},"teamCode":"nya","fileCode":"nyy","abbreviation":"NYY","teamName":"Yankees","locationName":"Bronx","firstYearOfPlay":"1903″,"league":{"id":103,"name":"American League","link":"/api/v1/league/103″},"division":{"id":201,"name":� �American League East","link":"/api/v1/divisions/201″},"sport":{"id":1,"link":"/api/v1/sports/1″,"name":"Major League Baseball"},"shortName":"NY Yankees","franchiseName":"New York","clubName":"Yankees","active":true},{"springLeague":{"id":114,"name":"Cactus League","link":"/api/v1/league/114″,"abbreviation":"CL"},"allStarStatus":"N","id":158,"name":"Milwaukee Brewers","link":"/api/v1/teams/158″,"season":2022,"venue":{"id":32,"name":"American Family Field","link":"/api/v1/venues/32″,"location":{"address1″:"One Brewers Way","city":"Milwaukee","state":"Wisconsin","stateAbbrev":"WI","postalCode":"53214″,"defaultCoordinates":{"latitude":43.02838,"longitude":-87.97099},"country":"USA","phone":"(414) 902-4400″},"timeZone":{"id":"America/Chicago","offset":- 5,"tz":"CDT"},"active":true},"springVenue":{"id":2518,"link":"/api/v1/venues/2518″},"teamCode":"mil","fileCode":"mil","abbreviation":"MIL","teamName":"Brewers","locationName":"Milwaukee","firstYearOfPlay":"1968″,"league":{"id":104,"name":"National League","link":"/api/v1/league/104″},"division":{"id":205,"name":"National League Central","link":"/api/v1/divisions/205″},"sport":{"id":1,"link":"/api/v1/sports/1″,"name":"Major League Baseball"},"shortName":"Milwaukee","franchiseName":"Milwaukee","clubName":"Brewers","active":true},{"springLeague":{"id":114,"name":"Cactus League","link":"/api/v1/league/114″,"abbreviation":"CL"},"allStarStatus":"N","id":108,"name":"Los Angeles Angels","link":"/api/v1/teams/108″,"season":2022,"venue":{"id":1,"n ame":"Angel Stadium","link":"/api/v1/venues/1″,"location":{"address1″:"2000 Gene Autry Way","city":"Anaheim","state":"California","stateAbbrev":"CA","postalCode":"92806″,"defaultCoordinates":{"latitude":33.80019044,"longitude":-117.8823996},"country":"USA","phone":"(714) 940-2000″},"timeZone":{"id":"America/Los_Angeles","offset":-7,"tz":"PDT"},"active":true},"springVenue":{"id":2500,"link":"/api/v1/venues/2500″},"teamCode":"ana","fileCode":"ana","abbreviation":"LAA","teamName":"Angels","locationName":"Anaheim","firstYearOfPlay":"1961″,"league":{"id":103,"name":"American League","link":"/api/v1/league/103″},"division":{"id":200,"name":"American League West","link":"/api/v1/divisions/200″},"sport":{"id":1,"link":"/api/v1/sports/1″,"name":"Ma jor League Baseball"},"shortName":"LA Angels","franchiseName":"Los Angeles","clubName":"Angels","active":true},{"springLeague":{"id":114,"name":"Cactus League","link":"/api/v1/league/114″,"abbreviation":"CL"},"allStarStatus":"N","id":109,"name":"Arizona Diamondbacks","link":"/api/v1/teams/109″,"season":2022,"venue":{"id":15,"name":"Chase Field","link":"/api/v1/venues/15″,"location":{"address1″:"401 East Jefferson Street","city":"Phoenix","state":"Arizona","stateAbbrev":"AZ","postalCode":"85004″,"defaultCoordinates":{"latitude":33.445302,"longitude":-112.066687},"country":"USA","phone":"(602) 462-6500″},"timeZone":{"id":"America/Phoenix","offset":-7,"tz":"MST"},"active":true},"springVenue":{"id":4249,"link":"/api/v1/venues/4249″},"teamCode":"ari" ,"fileCode":"ari","abbreviation":"ARI","teamName":"D-backs","locationName":"Phoenix","firstYearOfPlay":"1996″,"league":{"id":104,"name":"National League","link":"/api/v1/league/104″},"division":{"id":203,"name":"National League West","link":"/api/v1/divisions/203″},"sport":{"id":1,"link":"/api/v1/sports/1″,"name":"Major League Baseball"},"shortName":"Arizona","franchiseName":"Arizona","clubName":"Diamondbacks","active":true},{"springLeague":{"id":115,"name":"Grapefruit League","link":"/api/v1/league/115″,"abbreviation":"GL"},"allStarStatus":"N","id":110,"name":"Baltimore Orioles","link":"/api/v1/teams/110″,"season":2022,"venue":{"id":2,"name":"Oriole Park at Camden Yards","link":"/api/v1/venues/2″,"location":{"address1″:"333 West Camden Street",� �city":"Baltimore","state":"Maryland","stateAbbrev":"MD","postalCode":"21201″,"defaultCoordinates":{"latitude":39.283787,"longitude":-76.621689},"country":"USA","phone":"(410) 685-9800″},"timeZone":{"id":"America/New_York","offset":-4,"tz":"EDT"},"active":true},"springVenue":{"id":2508,"link":"/api/v1/venues/2508″},"teamCode":"bal","fileCode":"bal","abbreviation":"BAL","teamName":"Orioles","locationName":"Baltimore","firstYearOfPlay":"1901″,"league":{"id":103,"name":"American League","link":"/api/v1/league/103″},"division":{"id":201,"name":"American League East","link":"/api/v1/divisions/201″},"sport":{"id":1,"link":"/api/v1/sports/1″,"name":"Major League Baseball"},"shortName":"Baltimore","franchiseName":"Baltimore","clubName":"Orioles"," active":true},{"springLeague":{"id":115,"name":"Grapefruit League","link":"/api/v1/league/115″,"abbreviation":"GL"},"allStarStatus":"N","id":111,"name":"Boston Red Sox","link":"/api/v1/teams/111″,"season":2022,"venue":{"id":3,"name":"Fenway Park","link":"/api/v1/venues/3″,"location":{"address1″:"4 Yawkey Way","city":"Boston","state":"Massachusetts","stateAbbrev":"MA","postalCode":"2215″,"defaultCoordinates":{"latitude":42.346456,"longitude":-71.097441},"country":"USA","phone":"(617) 267-9440″},"timeZone":{"id":"America/New_York","offset":-4,"tz":"EDT"},"active":true},"springVenue":{"id":4309,"link":"/api/v1/venues/4309″},"teamCode":"bos","fileCode":"bos","abbreviation":"BOS","teamName":"Red Sox","locationName":"Boston","firstYearOfPlay": "1901″,"league":{"id":103,"name":"American League","link":"/api/v1/league/103″},"division":{"id":201,"name":"American League East","link":"/api/v1/divisions/201″},"sport":{"id":1,"link":"/api/v1/sports/1″,"name":"Major League Baseball"},"shortName":"Boston","franchiseName":"Boston","clubName":"Red Sox","active":true},{"springLeague":{"id":114,"name":"Cactus League","link":"/api/v1/league/114″,"abbreviation":"CL"},"allStarStatus":"N","id":112,"name":"Chicago Cubs","link":"/api/v1/teams/112″,"season":2022,"venue":{"id":17,"name":"Wrigley Field","link":"/api/v1/venues/17″,"location":{"address1″:"1060 West Addison","city":"Chicago","state":"Illinois","stateAbbrev":"IL","postalCode":"60613-4397″,"defaultCoordinates":{"latitude":41.948171,"longitu de":-87.655503},"country":"USA","phone":"(773) 404-2827″},"timeZone":{"id":"America/Chicago","offset":-5,"tz":"CDT"},"active":true},"springVenue":{"id":4629,"link":"/api/v1/venues/4629″},"teamCode":"chn","fileCode":"chc","abbreviation":"CHC","teamName":"Cubs","locationName":"Chicago","firstYearOfPlay":"1874″,"league":{"id":104,"name":"National League","link":"/api/v1/league/104″},"division":{"id":205,"name":"National League Central","link":"/api/v1/divisions/205″},"sport":{"id":1,"link":"/api/v1/sports/1″,"name":"Major League Baseball"},"shortName":"Chi Cubs","franchiseName":"Chicago","clubName":"Cubs","active":true},{"springLeague":{"id":114,"name":"Cactus League","link":"/api/v1/league/114″,"abbreviation":"CL"},"allStarStatus":"N","i d":113,"name":"Cincinnati Reds","link":"/api/v1/teams/113″,"season":2022,"venue":{"id":2602,"name":"Great American Ball Park","link":"/api/v1/venues/2602″,"location":{"address1″:"100 Main Street","city":"Cincinnati","state":"Ohio","stateAbbrev":"OH","postalCode":"45202-4109″,"defaultCoordinates":{"latitude":39.097389,"longitude":-84.506611},"country":"USA","phone":"(513) 765-7000″},"timeZone":{"id":"America/New_York","offset":-4,"tz":"EDT"},"active":true},"springVenue":{"id":3834,"link":"/api/v1/venues/3834″},"teamCode":"cin","fileCode":"cin","abbreviation":"CIN","teamName":"Reds","locationName":"Cincinnati","firstYearOfPlay":"1882″,"league":{"id":104,"name":"National League","link":"/api/v1/league/104″},"division":{"id":205,"name":"Nation al League Central","link":"/api/v1/divisions/205″},"sport":{"id":1,"link":"/api/v1/sports/1″,"name":"Major League Baseball"},"shortName":"Cincinnati","franchiseName":"Cincinnati","clubName":"Reds","active":true},{"springLeague":{"id":114,"name":"Cactus League","link":"/api/v1/league/114″,"abbreviation":"CL"},"allStarStatus":"N","id":114,"name":"Cleveland Guardians","link":"/api/v1/teams/114″,"season":2022,"venue":{"id":5,"name":"Progressive Field","link":"/api/v1/venues/5″,"location":{"address1″:"2401 Ontario Street","city":"Cleveland","state":"Ohio","stateAbbrev":"OH","postalCode":"44115″,"defaultCoordinates":{"latitude":41.495861,"longitude":-81.685255},"country":"USA","phone":"(216) 420-4200″},"timeZone":{"id":"America/New_York","offset":-4,"tz ":"EDT"},"active":true},"springVenue":{"id":3834,"link":"/api/v1/venues/3834″},"teamCode":"cle","fileCode":"cle","abbreviation":"CLE","teamName":"Guardians","locationName":"Cleveland","firstYearOfPlay":"1901″,"league":{"id":103,"name":"American League","link":"/api/v1/league/103″},"division":{"id":202,"name":"American League Central","link":"/api/v1/divisions/202″},"sport":{"id":1,"link":"/api/v1/sports/1″,"name":"Major League Baseball"},"shortName":"Cleveland","franchiseName":"Cleveland","clubName":"Guardians","active":true},{"springLeague":{"id":114,"name":"Cactus League","link":"/api/v1/league/114″,"abbreviation":"CL"},"allStarStatus":"N","id":115,"name":"Colorado Rockies","link":"/api/v1/teams/115″,"season":2022,"venue":{"id":19,"name� ��:"Coors Field","link":"/api/v1/venues/19″,"location":{"address1″:"2001 Blake Street","city":"Denver","state":"Colorado","stateAbbrev":"CO","postalCode":"80205-2000″,"defaultCoordinates":{"latitude":39.756042,"longitude":-104.994136},"country":"USA","phone":"(303) 292-0200″},"timeZone":{"id":"America/Denver","offset":-6,"tz":"MDT"},"active":true},"springVenue":{"id":4249,"link":"/api/v1/venues/4249″},"teamCode":"col","fileCode":"col","abbreviation":"COL","teamName":"Rockies","locationName":"Denver","firstYearOfPlay":"1992″,"league":{"id":104,"name":"National League","link":"/api/v1/league/104″},"division":{"id":203,"name":"National League West","link":"/api/v1/divisions/203″},"sport":{"id":1,"link":"/api/v1/sports/1″,"name":"Major League Ba seball"},"shortName":"Colorado","franchiseName":"Colorado","clubName":"Rockies","active":true},{"springLeague":{"id":115,"name":"Grapefruit League","link":"/api/v1/league/115″,"abbreviation":"GL"},"allStarStatus":"N","id":116,"name":"Detroit Tigers","link":"/api/v1/teams/116″,"season":2022,"venue":{"id":2394,"name":"Comerica Park","link":"/api/v1/venues/2394″,"location":{"address1″:"2100 Woodward Avenue","city":"Detroit","state":"Michigan","stateAbbrev":"MI","postalCode":"48201″,"defaultCoordinates":{"latitude":42.3391151,"longitude":-83.048695},"country":"USA","phone":"(313) 471-2000″},"timeZone":{"id":"America/Detroit","offset":-4,"tz":"EDT"},"active":true},"springVenue":{"id":2511,"link":"/api/v1/venues/2511″},"teamCode":"det","fileCode": "det","abbreviation":"DET","teamName":"Tigers","locationName":"Detroit","firstYearOfPlay":"1901″,"league":{"id":103,"name":"American League","link":"/api/v1/league/103″},"division":{"id":202,"name":"American League Central","link":"/api/v1/divisions/202″},"sport":{"id":1,"link":"/api/v1/sports/1″,"name":"Major League Baseball"},"shortName":"Detroit","franchiseName":"Detroit","clubName":"Tigers","active":true},{"springLeague":{"id":115,"name":"Grapefruit League","link":"/api/v1/league/115″,"abbreviation":"GL"},"allStarStatus":"N","id":117,"name":"Houston Astros","link":"/api/v1/teams/117″,"season":2022,"venue":{"id":2392,"name":"Minute Maid Park","link":"/api/v1/venues/2392″,"location":{"address1″:"501 Crawford Street","city":"Houston","state ":"Texas","stateAbbrev":"TX","postalCode":"77002″,"defaultCoordinates":{"latitude":29.756967,"longitude":-95.355509},"country":"USA","phone":"(713) 259-8000″},"timeZone":{"id":"America/Chicago","offset":-5,"tz":"CDT"},"active":true},"springVenue":{"id":5000,"link":"/api/v1/venues/5000″},"teamCode":"hou","fileCode":"hou","abbreviation":"HOU","teamName":"Astros","locationName":"Houston","firstYearOfPlay":"1962″,"league":{"id":103,"name":"American League","link":"/api/v1/league/103″},"division":{"id":200,"name":"American League West","link":"/api/v1/divisions/200″},"sport":{"id":1,"link":"/api/v1/sports/1″,"name":"Major League Baseball"},"shortName":"Houston","franchiseName":"Houston","clubName":"Astros","active":true},{"springLeague":{"id" :114,"name":"Cactus League","link":"/api/v1/league/114″,"abbreviation":"CL"},"allStarStatus":"N","id":118,"name":"Kansas City Royals","link":"/api/v1/teams/118″,"season":2022,"venue":{"id":7,"name":"Kauffman Stadium","link":"/api/v1/venues/7″,"location":{"address1″:"One Royal Way","city":"Kansas City","state":"Missouri","stateAbbrev":"MO","postalCode":"64129″,"defaultCoordinates":{"latitude":39.051567,"longitude":-94.480483},"country":"USA","phone":"(816) 921-8000″},"timeZone":{"id":"America/Chicago","offset":-5,"tz":"CDT"},"active":true},"springVenue":{"id":2603,"link":"/api/v1/venues/2603″},"teamCode":"kca","fileCode":"kc","abbreviation":"KC","teamName":"Royals","locationName":"Kansas City","firstYearOfPlay":"1968″,"league":{"id":103 ,"name":"American League","link":"/api/v1/league/103″},"division":{"id":202,"name":"American League Central","link":"/api/v1/divisions/202″},"sport":{"id":1,"link":"/api/v1/sports/1″,"name":"Major League Baseball"},"shortName":"Kansas City","franchiseName":"Kansas City","clubName":"Royals","active":true},{"springLeague":{"id":114,"name":"Cactus League","link":"/api/v1/league/114″,"abbreviation":"CL"},"allStarStatus":"N","id":119,"name":"Los Angeles Dodgers","link":"/api/v1/teams/119″,"season":2022,"venue":{"id":22,"name":"Dodger Stadium","link":"/api/v1/venues/22″,"location":{"address1″:"1000 Vin Scully Avenue","city":"Los Angeles","state":"California","stateAbbrev":"CA","postalCode":"90012-1199″,"defaultCoordinates":{"latitude":34.07368,"longitude":- 118.24053},"country":"USA","phone":"(323) 224-1500″},"timeZone":{"id":"America/Los_Angeles","offset":-7,"tz":"PDT"},"active":true},"springVenue":{"id":3809,"link":"/api/v1/venues/3809″},"teamCode":"lan","fileCode":"la","abbreviation":"LAD","teamName":"Dodgers","locationName":"Los Angeles","firstYearOfPlay":"1884″,"league":{"id":104,"name":"National League","link":"/api/v1/league/104″},"division":{"id":203,"name":"National League West","link":"/api/v1/divisions/203″},"sport":{"id":1,"link":"/api/v1/sports/1″,"name":"Major League Baseball"},"shortName":"LA Dodgers","franchiseName":"Los Angeles","clubName":"Dodgers","active":true},{"springLeague":{"id":115,"name":"Grapefruit League","link":"/api/v1/league/115″,"abbreviation":"GL"},"allStarStatus" :"N","id":120,"name":"Washington Nationals","link":"/api/v1/teams/120″,"season":2022,"venue":{"id":3309,"name":"Nationals Park","link":"/api/v1/venues/3309″,"location":{"address1″:"1500 South Capitol Street, SE","city":"Washington","state":"District of Columbia","stateAbbrev":"DC","postalCode":"20003-1507″,"defaultCoordinates":{"latitude":38.872861,"longitude":-77.007501},"country":"USA","phone":"(202) 349-0400″},"timeZone":{"id":"America/New_York","offset":-4,"tz":"EDT"},"active":true},"springVenue":{"id":5000,"link":"/api/v1/venues/5000″},"teamCode":"was","fileCode":"was","abbreviation":"WSH","teamName":"Nationals","locationName":"Washington","firstYearOfPlay":"1968″,"league":{"id":104,"name":"National League","link":"/api/v1/league/104″},"div ision":{"id":204,"name":"National League East","link":"/api/v1/divisions/204″},"sport":{"id":1,"link":"/api/v1/sports/1″,"name":"Major League Baseball"},"shortName":"Washington","franchiseName":"Washington","clubName":"Nationals","active":true},{"springLeague":{"id":115,"name":"Grapefruit League","link":"/api/v1/league/115″,"abbreviation":"GL"},"allStarStatus":"N","id":121,"name":"New York Mets","link":"/api/v1/teams/121″,"season":2022,"venue":{"id":3289,"name":"Citi Field","link":"/api/v1/venues/3289″,"location":{"address1″:"Citi Field","city":"Flushing","state":"New York","stateAbbrev":"NY","postalCode":"11368″,"defaultCoordinates":{"latitude":40.75753012,"longitude":-73.84559155},"country":"USA","phone":"(718) 507-6387″},"timeZone":{"id":"A merica/New_York","offset":-4,"tz":"EDT"},"active":true},"springVenue":{"id":2856,"link":"/api/v1/venues/2856″},"teamCode":"nyn","fileCode":"nym","abbreviation":"NYM","teamName":"Mets","locationName":"Flushing","firstYearOfPlay":"1962″,"league":{"id":104,"name":"National League","link":"/api/v1/league/104″},"division":{"id":204,"name":"National League East","link":"/api/v1/divisions/204″},"sport":{"id":1,"link":"/api/v1/sports/1″,"name":"Major League Baseball"},"shortName":"NY Mets","franchiseName":"New York","clubName":"Mets","active":true}]},"isApp":false,"isCookieNoTrackQueryParam":false,"isPremiumQueryParam":false,"lang":"en","newsletterServiceUrl":"https://us-central1-mlb-webeng-prod-39c3.cloudfunctions.net/email-newsletter","queryString":"","shareOptions":{" shareUrl":"https://www.mlb.com/news/royals-mj-melendez-bond-with-young-cancer-patient","twitterHandle":"mlb"},"storySlug":"royals-mj-melendez-bond-with-young-cancer-patient","topicSlug":"","userAgent":"Mozilla/5.0 (Macintosh; Intel Mac OS X 10_14_6) AppleWebKit/537.36 (KHTML, like Gecko) Chrome/83.0.4103.116 Safari/537.36″}}
window.adobeAnalytics = {"reportingSuiteId":"mlbglobal08,mlbcom08″,"linkInternalFilters":"mlb"}
window.globalState = {"tracking_title":"Major League Baseball","lang":"en"}
window.appId = "
/*–>*/
August 8th, 2022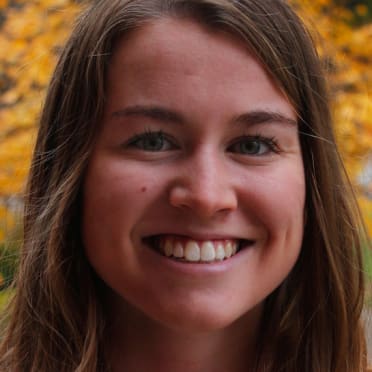 KANSAS CITY — The green, silicone bracelet MJ Melendez wears on his right wrist is small, nearly unnoticeable, and only when you're looking closely do you see the flash of green as he drives a ball over the fence or fires a throw in the field.
But for one Kansas family, seeing that bracelet means the world.
On Sept. 8, 2021, 11-year-old Kolby Gable was diagnosed with Burkitt's lymphoma, a rare type of non-Hodgkin's lymphoma. Recognized as fast growing, Burkitt's is associated with impaired immunity and is rapidly fatal if left untreated. Over the last year, Kolby has gone through intense treatment, while also making countless memories.
And on Friday, the Gable family received good news: Kolby is in remission after PET scans and bone marrow results came back clear of cancer.
"It's still unreal," Shaun Gable, Kolby's dad, said. "He's feeling good, back to himself, crazy as always. It's been awesome."
The good news made its way through the Royals organization and clubhouse on Friday afternoon, and the elation was noticeable because of the impact Kolby made on the team in June. The Royals hosted the Gable family for two days at Kauffman Stadium, and Kolby made some lifelong friends in Melendez and Bobby Witt Jr., both of whom wear the "Team Kolby" bracelets, and several Royals staff members.
"Seeing him and talking to him and wearing this bracelet now is one of the smallest things I can do to help," Melendez said. "Hearing his story, meeting his parents, it really touched my heart, and I want to spread awareness any way I can for Kolby and others who are going through similar things."
Any time the Gables tune into a Royals game or see photos of the team on social media, Kolby can pick out the bracelets on Melendez and Witt.
"It's really awesome," Shaun said. "It means a lot. They came out and talked to him, but to continue seeing the bracelets on them now, I mean, I get emotional thinking about it because it truly shows they still care."
Royals Charities coordinator Jonathan Rosa first connected with the Gables through a mutual friend and invited them to Kauffman Stadium on June 23, an off-day for the team. Shaun is a lifelong Royals fan; Kolby is starting to enjoy baseball, too, although his favorite sports team is still the Seattle Seahawks.
"I like the colors," Kolby admitted with a shy smile.
Rosa took Shaun and Kolby on a private tour of the stadium, including the home clubhouse, the control room where Kolby got to turn on the fountains at The K, and Royals owner John Sherman's suite, which was decked out with goodies and a Royals City Connect jersey with "Gable" and No. 14 (Seahawks wide receiver DK Metcalf's number) on the back.
The next day, ahead of the Royals' series-opener against the A's, Rosa took Kolby and his family down to the clubhouse. Melendez came out to meet the family after Kolby said the rookie catcher was one of his favorite players.
"MJ is pretty cool," Kolby said. "He was really nice."
Melendez chatted with the family and gave Kolby a bat, which is now mounted on Kolby's bedroom wall.
"If I didn't know what he was going through, I wouldn't have guessed it," Melendez said. "He was happy, in a good mood. He's a great kid."
Kolby met more players in the dugout shortly after — Witt, Brady Singer, Brad Keller and others.
"I told him we were all pushing for him, that I hope he keeps fighting because he's got a ton of support here now," Witt said. "That's why we do it. Baseball is our job, but we have an opportunity to do some good."
The Gables were visiting during the Big Slick Celebrity Softball Game, which benefits Children's Mercy in Kansas City. It's hosted by Paul Rudd and other celebrities from Kansas City, so Kolby met Rudd during the Royals game.
At the end, Rudd signed Kolby's custom-made Royals jersey:
To Kolby, Go Seahawks! -Paul Rudd
A few days after Kolby's trip to Kansas City, he and his family went to Philadelphia for treatment, one of two cities that was offering CAR T-Cell Therapy, a new approach to cancer treatment that uses the body's own immune cells to kill off cancer cells. It's relatively new for children, so the Gables didn't know what to expect.
"They told us it would be serious," Shaun said. "But what other option do you have? With his cancer, we had to do something."
Throughout the five-week treatment process, Kolby's Royals jersey hung on the wall of his hospital room. Shaun updated the Royals, all the way up to Friday, when Kolby's remission quickly made its way through the front office down to the clubhouse.
"It doesn't matter who you are, everyone has a story," Rosa said. "Everyone is going through something. And unfortunately for Kolby, he's going through something that nobody should have to go through ever in their life, let alone at a young age. We have a great group of guys that recognize that this is bigger than baseball. To be able to see our guys step up is very special."