New Drug Combination Shows Promise as Second-Line Mesothelioma Treatment
Published on August 09, 2022
Researchers from The Netherland Cancer Institute in Amsterdam presented the results of a recent mesothelioma study at the recent International Association for the Study of Lung Cancer 2022 World Conference. The PEMMELA study found that by combining two medications, pembrolizumab (Keytruda) with lenvatinib (Lenvima), they were able to realize a media overall survival of 11.4 months and a median progression-free survival of 5.6 months in patients with recurrent malignant pleural mesothelioma.
Study Shows Mesothelioma Treatment Has Promise
According to PhD candidate Li-Anne Douma, her team's goal was to test whether the combination would provide an effective second-line treatment for the challenging disease. "This study met its primary end point, showing promising clinical activity of pembrolizumab plus lenvatinib in patients with recurrent MPM who progressed after chemotherapy, with remarkable but no unexpected toxicity."
The two mesothelioma drugs had each delivered positive results in previous applications: pembrolizumab is a PD-1 receptor blocker, and had demonstrated a response rate of 20% when used on its own. Lenvatinib inhibits vascular endothelial growth factors, and has previously shown synergistic interactions with PD-1 blockers.
Phase 2 Study Involved 38 Mesothelioma Patients
The 38 participants in the study were all malignant pleural mesothelioma patients whose disease had progressed after chemotherapy. They were each given 200 mg of intravenous pembrolizumab once every three weeks as well as 20 mg of oral Lenvatinib daily. They stayed on the treatment for up to two years unless their disease progressed or they experienced unacceptable side effects.
At the end of the study, 22 of the mesothelioma patients had experienced partial response with 15 of those confirmed, 7 unconfirmed, and 3 that still might be confirmed. Adverse effects were largely low level and included fatigue, hoarseness, anorexia, and diarrhea. Twenty-six patients did experience grade 3 or 4 treatment-related adverse events. Dose reductions or discontinuation of the Lenvatinib were required by 76% of patients, while 2 of the 38 discontinued the trial entirely.
If you have been diagnosed with malignant mesothelioma and need information on available treatments, the Patient Advocates at Mesothelioma.net can help. Contact us today at 1-800-692-8608.
FREE Mesothelioma Packet
Written by Terri Oppenheimer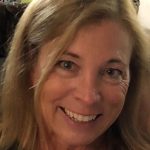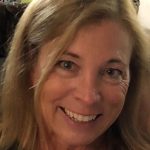 Terri Heimann Oppenheimer is the head writer of our Mesothelioma.net news blog. She graduated from the College of William and Mary with a degree in English. Terri believes that knowledge is power and she is committed to sharing news about the impact of mesothelioma, the latest research and medical breakthroughs, and victims' stories.
Learn more about and contact Terri